Occupational Health & Safety
Overview
Who To Contact
Recent Developments
Ontario's Occupational Health and Safety Act (OHSA) is a code of practices and procedures designed to ensure safety in the workplace. Owners, constructors, employers, supervisors and workers are all bound by the Act. Charges and penalties could result if there is failure to comply.
The Occupational Health & Safety Group at Aird & Berlis LLP is well-versed in the OHSA. We work with clients in various industries to create solutions that achieve legislative compliance and manage risks. We strive to ensure our clients avoid costly litigation.
Our team provides comprehensive and strategic counsel with respect to occupational health and safety issues, such as:
OHSA compliance
Workplace audits
Policies and procedures
Training for senior executives, managers and supervisors
Health and safety inspections
Critical injuries and fatalities
Occupational health and safety violations
Implementing and improving occupational health and safety programs
Our main goal is to ensure health and safety within the workplace. We accomplish this by providing cost-effective legal advice of the highest quality to our clients.
Aird & Berlis is honoured to have been chosen by the readers of Canadian Occupational Safety magazine as one of the best OHS legal service providers in the country.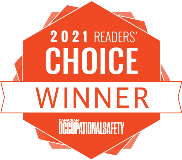 Contacts
Bio

As a strategic litigator, David focuses on a variety of civil and quasi-criminal matters involving incidents and conduct at and outside of workplaces.

Full bio
Related Areas of Expertise