Practice Area Spotlight: Tax Controversy/Tax Litigation Team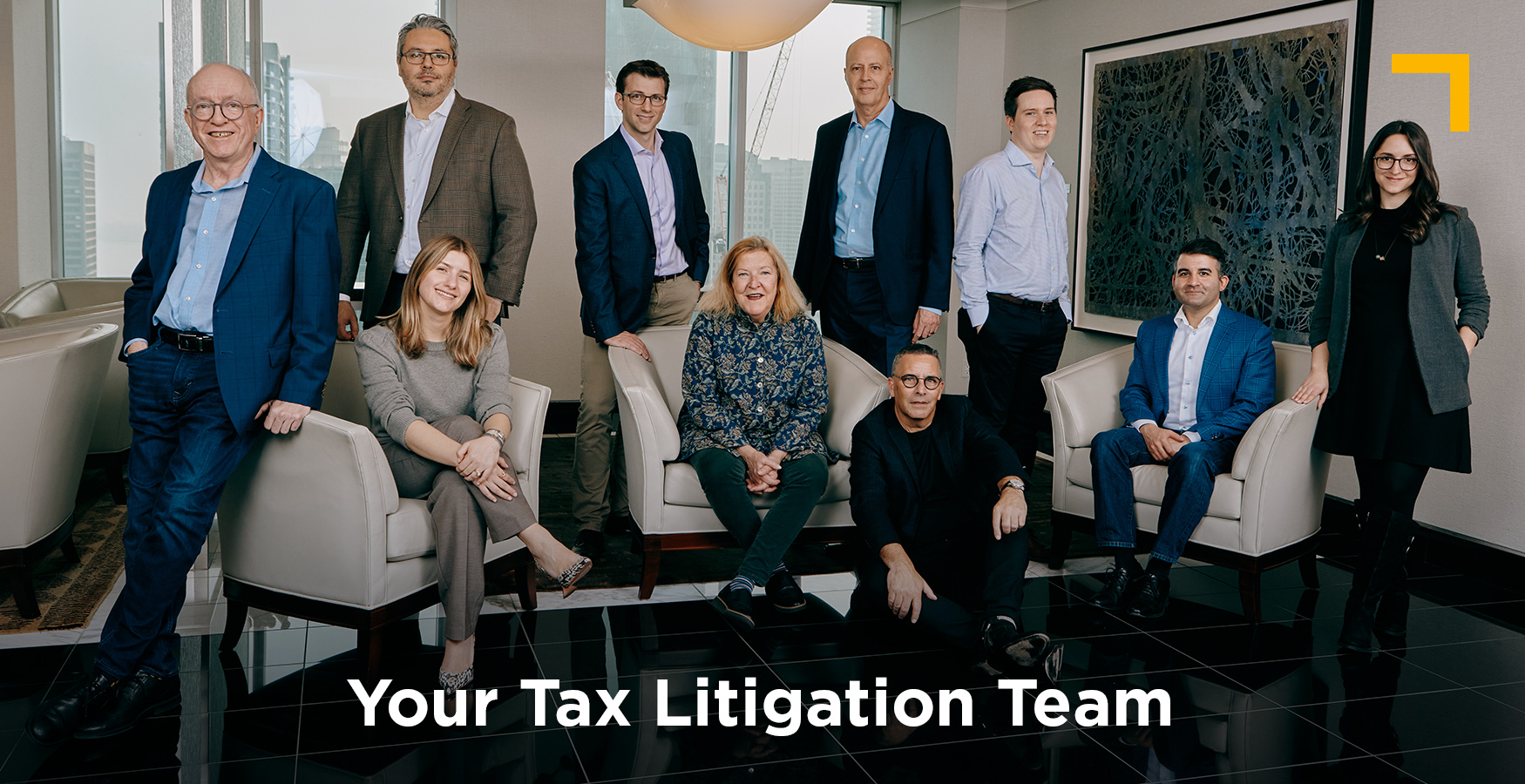 Tax legislation is becoming increasingly complex and tax audits are becoming more aggressive. It is important to entrust your tax dispute to a team with strong technical expertise and superior negotiating skills.
Our Tax Controversy/Tax Litigation team consists of 10 full-time tax litigation lawyers practising exclusively in the area. We have a wealth of experience in handling disputes relating to income tax, GST/HST, customs, provincial income and indirect taxes. Our members include highly regarded tax practitioners, former clerks of the Tax Court of Canada and the Federal Court, former Department of Justice tax litigators and CPAs working collaboratively to assist clients through audits, administrative objections and, where necessary, court appeals.
We have numerous courtroom successes and the ability to resolve clients' tax disputes without the need to resort to the courts. When litigation cannot be avoided, our litigation specialists bring their vast advocacy experience and passion to the representation of clients before the Tax Court, Federal Court, Federal Court of Appeal, Supreme Court of Canada, Canadian International Trade Tribunal and provincial courts.
With our exceptional track record in resolving contentious tax matters and disputes, you can trust that you're in good hands.
Visit our Tax Controversy/Tax Litigation web page to get acquainted with our team members.