Jennifer Bishop Inducted Into Newfoundland and Labrador Tennis Hall of Fame as Athlete, Builder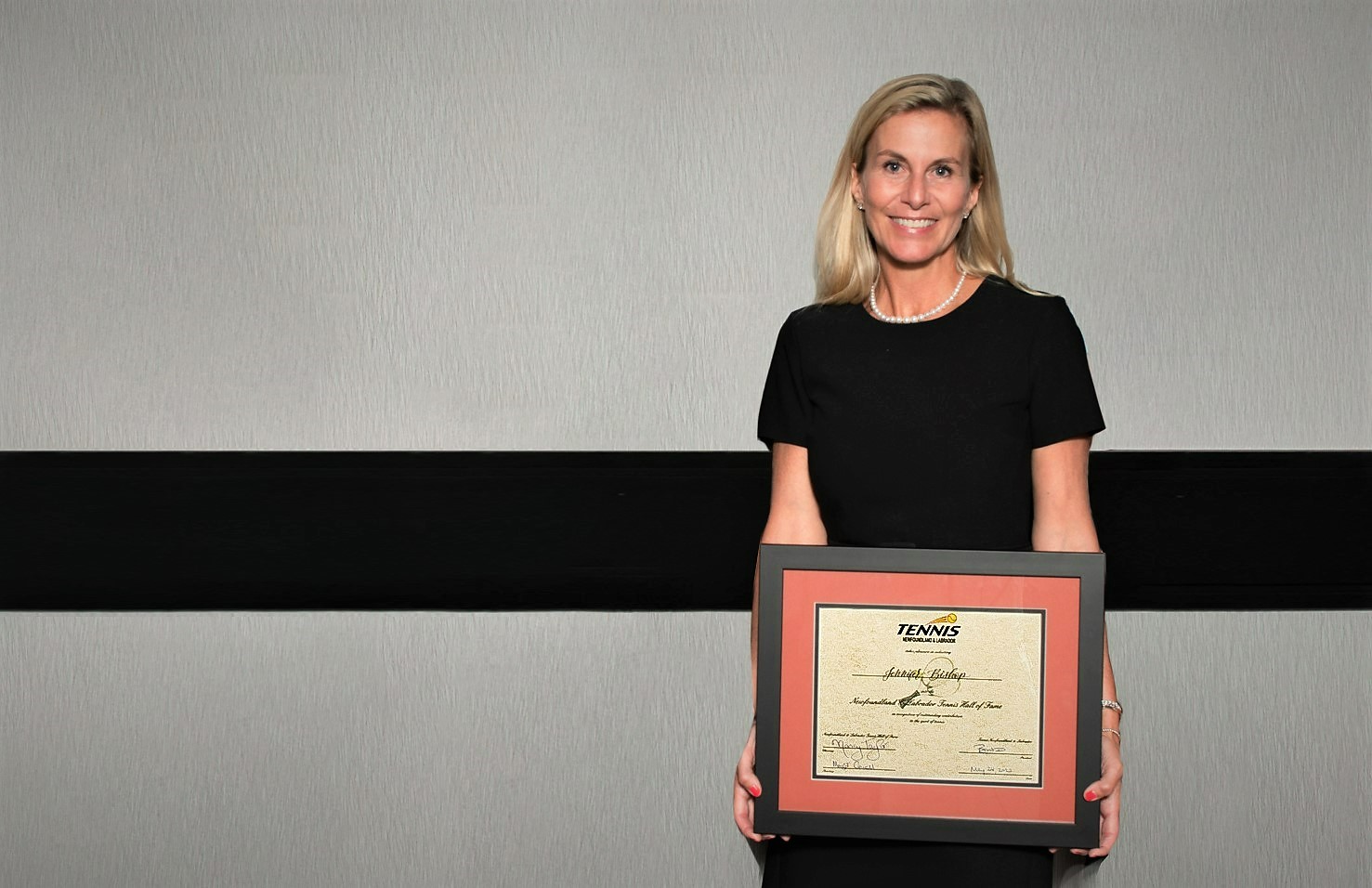 Congratulations to Jennifer Bishop, partner and co-chair of the firm's Sports, Media & Entertainment Group, for being inducted into the Newfoundland and Labrador Tennis Hall of Fame as an athlete and builder on June 24, 2022.
A native of St. John's, Jennifer has been playing tennis since she was six years old and has competed at the local, regional, national and international levels. She was a top-ranked Canadian junior tennis player as well as four-time NCAA Conference Champion and four-time academic/athletic honours recipient. As an International Tennis Federation competitor, Jennifer had a career-high world ranking of seventh in Singles, third in Doubles and 11th in Mixed Doubles.
In addition to her athletic achievements, Jennifer has a passion for giving back to the tennis community. She is currently the Chair of the Board of Tennis Canada and, in January 2022, was appointed to one of the most prestigious committees of the International Tennis Federation, the Davis Cup Committee. She is the second woman in history to be appointed to this committee. Jennifer is also dedicated to providing safe opportunities for sport through various means, including through her work as the Chair of the Board of the Doug Philpott Inner City Children's Tennis Foundation. The organization is a not-for-profit organization that offers free tennis programs year-round for children ages six to 15 in priority neighbourhoods, serving more than 8,500 participants each year in the City of Toronto.