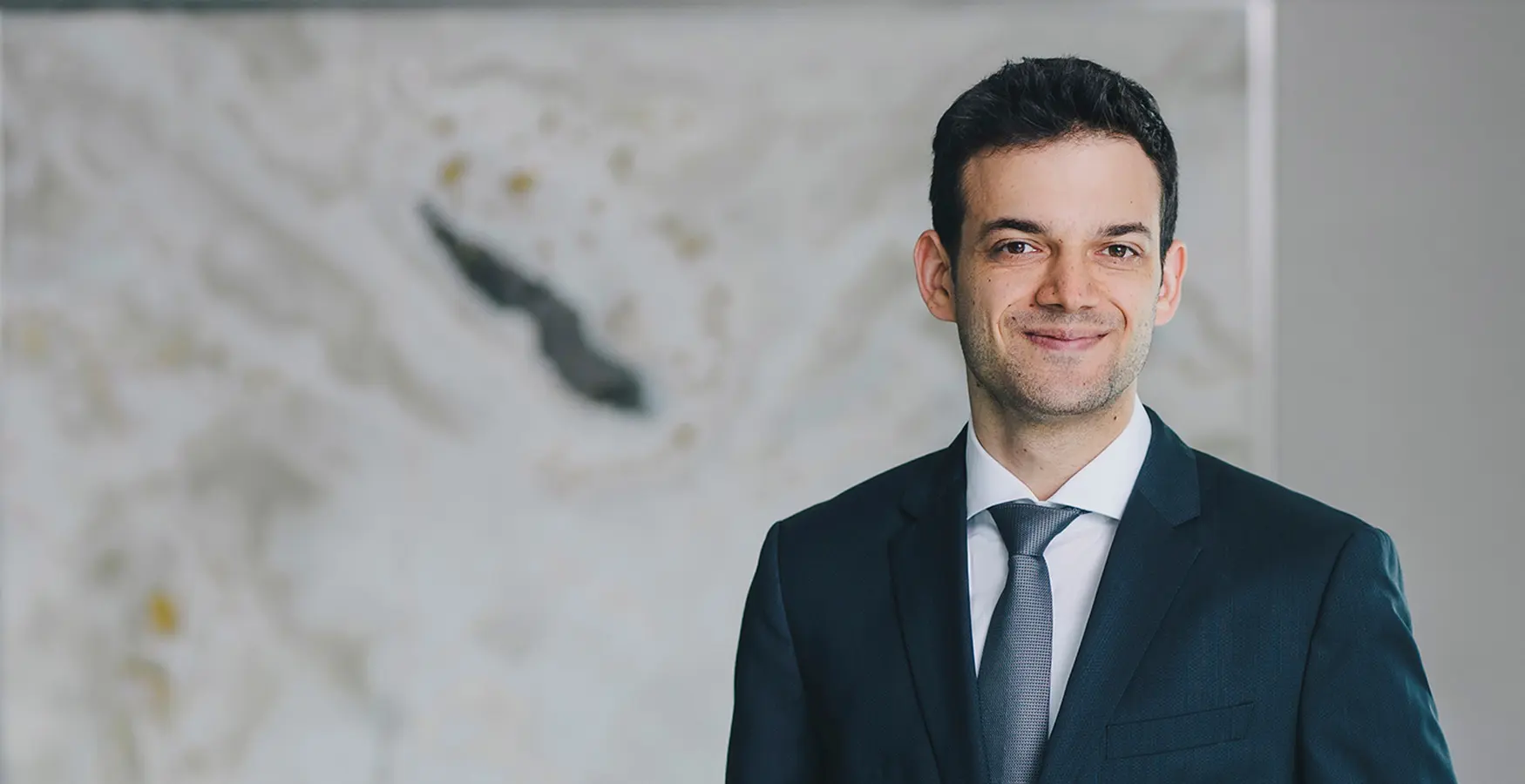 Gary Volman
Partner

*
Admitted to the Ontario Bar: 2016
*

Practising as a professional corporation
Bio
Professional Involvement
Representative Matters
Selected Publications
Insights
Education
Whether advising clients on mergers and acquisitions, corporate/commercial matters, or public and private financings, Gary offers a practical and business-minded approach to solving legal challenges. He is highly responsive and skilled at providing clients with the information they need and works diligently to ensure that outcomes align with his clients' overall business goals. Gary is a trusted legal business partner and is committed to building long-standing client relationships.
Gary is a partner in the firm's Capital Markets Group. He is also a member of the firm's Corporate/Commercial, Startups & Emerging Companies and Mergers & Acquisitions/Private Equity Groups. Gary advises clients across a variety of sectors, including technology, environmental, manufacturing, pharmaceutical, cannabis, healthcare, mining and financial services. He regularly advises domestic and international clients, ranging from small startups to large public companies, including those listed on the TSX.
Gary has significant experience advising clients, such as private equity and financial sponsors in connection with cross-border and domestic M&A, financing and other strategic transactions. In addition, Gary has experience advising public companies on corporate governance matters, continuous disclosure requirements, and obligations under securities law and stock exchange policies.
Other Languages
Russian
Professional Involvement
Memberships
Canadian Bar Association
Ontario Bar Association
American Bar Association (Business Law Section)
Law Society of Ontario
Community Involvement
Consultant, Hand Up From Hunger Toronto
Representative Matters
Acted for Linamar Corporation in the completion of a $550 million private placement of senior unsecured notes.
Represented Delta Consulting Group in connection with the acquisition of Froese Forensic Partners.
Represented Zoeller Company in connection with its acquisition of Burke Water Systems Manufacturing Inc. / Burke Manufacture De Systѐmes A Eau Inc. and Bur-Cam Pumps Inc. / Les Pompes Bur-Cam Inc.
Acted as legal counsel to San Cristobal Mining Inc., a private mining company formed under the laws of British Columbia, in its acquisition of Minera San Cristóbal S.A. and all associated assets from Sumitomo Corporation, as well as a related equity financing and two debt financings.
Represented Wynnchurch Capital, L.P. as Canadian counsel in connection with its majority ownership acquisition of FloWorks International, LLC.
Advised shareholders of TFI Aerospace Corporation, a manufacturer of specialty fasteners, on its sale to TriMas, a U.S.-based global manufacturer and provider of aerospace products.
Represented Linamar Corporation (TSX: LNR) in connection with its acquisition of the Salford group of companies for an aggregate purchase price of $260 million.
Represented United Surety in connection with the closing of an asset sale transaction with Raise Underwriting.
Selected Publications
Co-author, "Think Canada for Global Projects and Global Expansion: Canadian Corporate and Tax Considerations for Foreign Expansion To and From Canada," Aird & Berlis LLP Capital Markets Bulletin, July 2023.
Co-author, "A Closer Look at OSFI Guideline B-15: Climate Risk Management," Aird & Berlis LLP Capital Markets Bulletin, June 2023.
Co-author, "CSA Publishes Guidance on Greenwashing and ESG Disclosures," Aird & Berlis LLP Capital Markets Bulletin, February 2023.
Co-author, "Important Canadian Legal Considerations and Market Practices for U.S. and International Purchasers in Cross-Border Private M&A Transactions," Aird & Berlis LLP Capital Markets Bulletin, September 2022.
Co-author, "Addressing Risk Allocation in M&A Transactions Through the Use of Transactional Insurance: A Primer on Representation and Warranty Insurance in the Canadian M&A Market," Aird & Berlis LLP Capital Markets Bulletin, June 2022.
Co-author, "Check Under the Hood: Make It Part of Your Due Diligence Process," Plant Magazine, December 2016.
Co-author, "An Inside Look into the Recent Amendments to the Ontario PPSA Location of the Debtor Rules," Lexology, November 2015.
Education
JD, University of Ottawa, 2015
BMOS (Management and Organizational Studies, Finance and Administration), Western University, 2012