Ford Government Focuses on Fiscal Discipline, With a Moderate Approach
Ontario Budget Sets Roadmap to Return to Balance In 2023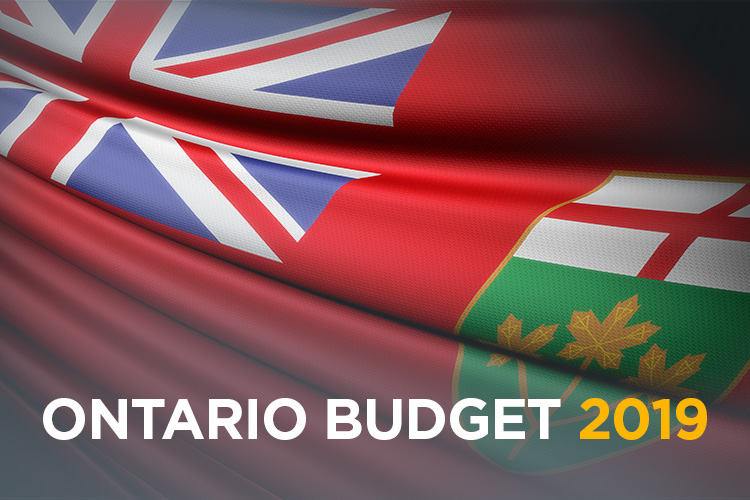 Doug Ford may have declared Ontario "a place to grow," but under his watch, one thing that won't be growing are deficits. A range of restraint measures aim to ensure a balanced budget in four years. Ford is discovering what other governments have learned. Deficits are tough to eliminate.
Priority One is Solving the Spending Problem
The new budget demonstrates the provincial focus on getting spending under control. It will do this by restraining spending growth to 1 per cent per year. The government points to the challenge it inherited.
A provincial debt of $343 billion (up by almost $200 billion under the previous government)
Debt servicing costs of $30 million a day divert funds away from hospitals, roads and transit
But the provincial approach to solving this is one of moderation and incrementalism.
Most provincial ministries will see significant reductions in spending. Only the core priority service areas will see increases:

Education – $2.6 billion
Health – $1.4 billion
Transportation – $511 million
Infrastructure – $100 million
Solicitor General (policing) - $58 million

The government will be restraining growth in public sector wages (average private sector incomes are 30 per cent lower than the public sector)
Considering possible legislated "goal posts" to govern public sector bargaining
Auto Insurance Deregulation and Innovation
The budget proposes to make changes to the rules surrounding auto insurance in Ontario:
They will be allowing insurance companies to offer new innovative products and more options in pricing structures
The government will be working to simplify claims processes and increase some simplified award limits
A New Oversight Regulator to Address the Conflict of Interest in the Tarion Structure
Homeowners frustrated by their experiences with Tarion's management of new home warranties will welcome the proposal to establish a separate regulator. The government will also explore the feasibility of a multi-provider insurance model for new home warranties.
A Review of the Municipal Property Assessment Corporation
The budget promises a response to frequent business complaints that MPAC hurts them, and from residents unhappy with their experiences. The government will wade into the hazardous waters of reviewing MPAC with an eye to two key words – "accuracy" and "stability." This may lead to longer periods of time between property assessments.
The Initiative to Reduce Government Regulation – Ideas Wanted
The budget restates the Premier's already-stated commitment to reduce regulation in Ontario by 25 per cent, and to do so by 2020. This is an incredibly ambitious target that the government will be challenged to meet. Essential to deliver the economic growth that it will unleash, the government will be heavily dependent upon the business community bringing forward ideas for change.
The government is committed to delivering new bills to implement the deregulation objectives in the spring and the fall.
The Sweet Stuff
The Ford government has included some crowd-pleasers in the budget:
Estate Taxes Reduced
The estate tax will be eliminated for estates under $50,000. A modest reduction of $250 would apply to larger estates.
Beer and Wine Coming to a Store Near You
The budget indicates that the province will be significantly opening up the ability of retail stores to include beer and wine in their offerings. The government hopes increased competition will lower prices while increasing convenience.
Free Dental Care for Seniors
In a ground-breaking move, the Ford government is introducing free dental care for low-income seniors. A smart political move, it targets a key demographic – seniors. But it is also smart policy. The senior's cohort of the population in Ontario includes both some of the wealthiest seniors ever, as well as some of the most financially-challenged Ontarians. By targeting this measure to those in need, the Ford government is spending where it will make the greatest difference.
Promised Childcare Credit is Delivered
The election promise to deliver a childcare credit is delivered in Ford's first budget. This crowd pleaser is close to universal – but the actual credit is heavily skewed to favour those with low-to-moderate incomes.