Diversity and Inclusion in the Workplace
Archive Now Available!

Diversity and inclusion standards have become a principal expectation for both our clients and our internal workplace community. The umbrella of this expectation can cover everything from cultural and racial identity, socio-economic position, gender, sexual orientation, accessibility, age and religion. How can your workplace authentically grow and/or change to meet these broad standards and what does diversity and inclusion even mean?
In this webinar, our panel of experts provide insight on everything from workplace discrimination, Indigenous matters, address race and gender and tips on developing your own diversity and inclusion strategy.
Topics include:
Managing the diverse workplace and avoiding liability
What to consider when creating your workplace diversity and inclusion strategy
Understanding how being open to unique relationships with Indigenous professionals can facilitate more inclusiveness and mutual benefit
How to manage a multigenerational workforce
Tips on how to counter unconscious bias
CPD for Lawyers: 1.5 EDI Professionalism Hours
CPD for HRPA and CHRP Members: 1.5 Hours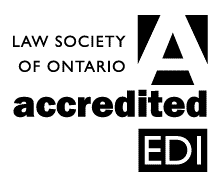 External Speakers:
Omo Akintan - Acting Director, Equity, Diversity and Human Rights Division, City of Toronto
CLICK FOR ARCHIVE

- - -

For information regarding Aird & Berlis webinars, please contact:

Kassey Gonzales
rsvp@airdberlis.com