2018: Energy Storage Developments in the Last Twelve Months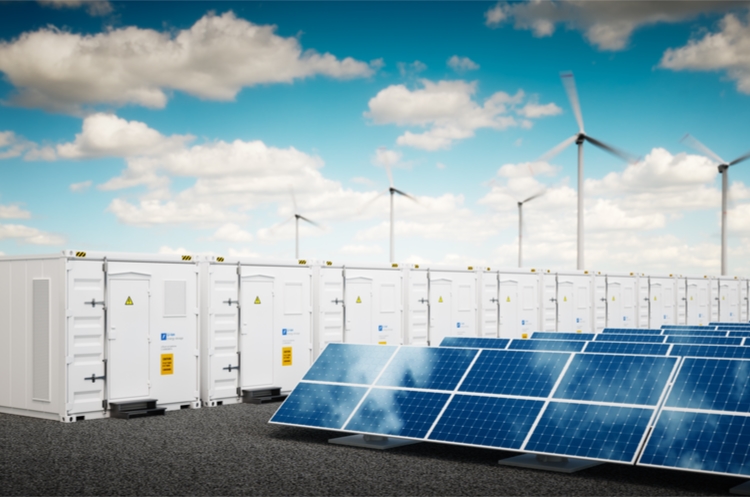 Introduction
The energy storage market continues to gain momentum over the past year.
McKinsey reported that from 2012 to 2017, battery costs fell more than 15% per year, for a total five-year drop of more than 50%. The total cost of energy storage systems (i.e. battery-pack costs; other hardware costs such as inverters, containers and climate-control equipment; "soft" costs such as customer acquisition, permitting and interconnection; and engineering, procurement and construction costs) is expected to fall 50 to 70% by 2025 as a result of design advances, economies of scale and streamlined processes. The downward trend is likely attributed to increased global demand for energy storage product and investment in the energy storage sector.
Experts around the world continue to believe that energy storage paired with renewables at the grid level and behind-the-meter are the way forward in an era of rising electricity cost and peak demand, aging infrastructure and the growing need for carbon-free solutions. Furthermore, advances in battery technology will have a significant impact on the industry and likely make energy storage even more competitive in the marketplace. Recently, GTM Research reported energy storage as one of the top ten utility regulation trends in the United States in 2018. It reported that energy storage is increasingly being recognized as a valuable and necessary asset for a 21st century grid.
Following up on our report on energy storage developments in 2017 (see here), this post highlights recent storage developments in Canada, the United States and beyond over the past twelve months.
Canada sees growth in energy storage
The Alberta Electric System Operator (AESO) undertook an assessment on behalf of the Government of Alberta of the potential benefits of dispatchable renewables and storage in the province's electricity system as it transitions towards 30% renewables generation by 2030. The AESO met with various stakeholders in Q1 2018 to gather input. One of the emerging themes from the survey responses is the need to accommodate diverse dispatchable renewables and storage technologies in the evolving grid. The AESO will propose new regulations, policies and programs to the Government of Alberta further to the meeting.
Last October, Ontario released a 20-year roadmap for the province's energy sector, the 2017 Long-Term Energy Plan. The LTEP recognizes legislative barriers in the current electricity regulatory regime that have unfairly disadvantaged energy storage development in Ontario. The province has thus committed to updating its regulations, including addressing how the Global Adjustment is charged for storage projects.
Following the release of the LTEP, the Ontario Energy Board (OEB) and the Independent Electricity System Operator (IESO) have each released a plan to implement various initiatives discussed in the LTEP (discussed previously here). For example, the OEB tabled a work plan for enabling the development of distributed energy resources, including energy storage. The IESO committed to work with other stakeholders to identify and mitigate barriers to fair competition between energy storage and other traditional forms of technologies in Ontario.
Further amendments to the Net Metering Regulation under the Ontario Energy Board Act, 1998 have been passed to enable third-party ownership of net-metered renewable generation facilities and provide flexibility for local distribution companies (LDCs) to enable virtual net metering demonstration projects (discussed previously here). In brief, net metering is a billing arrangement with an LDC that allows a customer to offset the electricity they buy from their LDC with electricity generated by their own renewable energy systems. Energy storage-friendly legislation such as this is helpful to spur energy storage development.
In March 2018, Ontario released the Provincial Standards for Compressed Air Energy Storage Applications and Operations to regulate compressed air projects under the Oil, Gas and Salt Resources Act (previously discussed here). The Provincial Standards apply to wells, pipelines and related structure or equipment that is used in association with compressed air energy storage projects where those projects utilize solution-mined salt caverns to store compressed air for the purpose of producing electricity. The proposed regulatory framework would license and oversee compressed air energy storage projects in Ontario, setting out minimum design, installation, operation, abandonment, decommission and safety requirements.
Energy storage development has continued at a rapid pace in Ontario. The following are selected projects that have occurred over the past twelve months:
Convergent Energy + Power installed a global adjustment charge reduction energy storage project for Husky Injection Molding Systems Ltd., a Canadian-based company in the plastics industry. The system is specifically designed to reduce demand charges and resulting electricity costs at the Husky plants.
Canada's biggest battery is now in operation in Stratford, Ontario. Festival Hydro runs the 8.8 MW / 40 MWh lithium-ion battery manufactured and partially owned by Powin Energy.
Toronto Hydro is testing the world's first underwater compressed air energy storage project in Lake Ontario, near Toronto Island.
Enbridge Gas Distribution and Hydrogenics Corporation announced in July that the first major energy storage facility using hydrogen in North America is now operational. The 2.5 MW storage facility located in Markham, Ontario – designed and built on a 5 MW scalable platform – provides regulation services under contract to the IESO. This would be the first multi-megawatt power-to-gas facility in North America.
In the commercial and industrial energy storage space, NRStor C&I L.P., a subsidiary of NRStor Inc., and IHI Energy Storage, a division of IHI, have executed agreements for eight projects following a new Memorandum of Understanding to deliver 42 MWh of energy storage to address Ontario Global Adjustment charges in 2019. The projects are expected to operate in 2019.
Enel X, through its U.S. subsidiary EnerNOC Inc., signed an agreement with Ontario-based commercial apple grower, processor and retailer Algoma Orchards for the installation and operation of a 1 MWh lithium-ion behind-the-meter battery system. The system is expected to generate significant savings for Algoma Orchards over the 11-year contract term. This would be Enel Group's first energy storage project in Canada. More recently, Enel X, through its Canadian subsidiary EnerNOC Ltd., partnered with Ontario-based food packaging company Amhil North American to deploy a 2.3 MW / 4.7 MWh lithium-ion battery system at Amhil's facility in Mississauga, Ontario.
Very recently, the Ontario Minister of Energy, Northern Development and Mines announced the cancellation of over 750 renewable energy project contracts. This decision came shortly after the new Ontario government came into power. The new Ontario government has also begun to wind down the Cap and Trade Program, and has signaled that its energy policies will be different from those set out in the LTEP. Whether and how the new Ontario government's policies and plans impact the energy storage market in Ontario will presumably become more clear in the coming months.
The United States places energy storage in the national spotlight
Last year we covered energy storage developments in the U.S. regulatory space. We continue to see significant developments at the state level, but this year we are also beginning to see some development on the national level.
In the latest U.S. Energy Storage Monitor prepared by GTM Research, it is estimated that the U.S. energy storage deployment will grow 17 times from 2017 to 2023, exceeding the 1 GW threshold by 2020, while the energy storage market will grow 14 times in dollar value over this timeframe, exceeding the $1 billion threshold in 2019.
Last month, the Committee on Energy and Commerce of the U.S. House of Representatives convened a hearing on "the role of energy storage in the nation's electricity system," which gave industry insiders an opportunity to share their views before a national audience. The committee members of both parties generally expressed support for energy storage as a valuable national asset to allow better control of electricity supply and demand, to avoid more expensive traditional grid upgrades, and to provide resilience after cataclysmic events. The event is a significant milestone as no U.S. federal storage policy currently exists. The key ideas proposed at the hearing included: expanding federal R&D funding for energy storage technology; creating an investment tax credit for energy storage; crafting a federal energy storage roadmap similar to state-level plans; and encouraging utilities to consider storage in their planning and procurement analysis.
California continues to see increasing demand for greater storage integration with the grid. Last June, Pacific Gas and Electric (PG&E) sought approval from the California Public Utilities Commission (CPUC) for four energy storage projects totaling approximately 2,270 MWh. The CPUC authorized PG&E to issue a solicitation for storage projects to replace three power plants that would otherwise require reliability must-run contracts. PG&E selected three offers from third-party owners, totaling 385.5 MW / 1,540 MWh, and has partnered with Tesla to build a lithium-ion battery energy storage system with 182.5 MW, which PG&E will own. This project will likely become the largest utility-owned non-hydro storage project in the world. This "landmark event" signals a shift in attitude by large utilities of the promised benefits of battery storage and minimal technological risk. It is also recognition that storage at this scale may be cheaper than the total cost to replace and run the gas plants in the long term.
New York recently released the New York Energy Storage Roadmap to guide the implementation of 1,500 MW of energy storage in New York State by 2025 -- the equivalent electricity demand of one-fifth of all New York homes. The Roadmap provides a set of specific recommended actions to accelerate the deployment of energy storage projects in New York State and position the state as a leading national market for advanced energy storage projects.
The Massachusetts Department of Energy Resources is in the process of designing a new solar incentive program, Solar Massachusetts Renewable Target (SMART) Program. One of the components of the SMART Program is energy storage development. It recently released an Energy Storage Guideline which sets out eligibility requirements for an energy storage system to qualify under the SMART Program.
The private sector capitalizes on energy storage development globally
The latest New Energy Outlook (NEO) released by analysts at Bloomberg New Energy Finance predicts that 50% of the world's electricity will be generated from renewables by 2050. The movement towards "50 by 50" is being driven by cheap renewables generation and falling battery costs. Last year, Bloomberg forecasted the global energy storage market to be valued at US$250 billion by 2040. This year, Bloomberg predicts US$548 billion will be invested in battery capacity by 2050, amounting to 1,291 GW of new battery capacity added with two-thirds of that at the grid level and the remaining third installed behind-the-meter.
With such a promising outlook, the private sector has neither delayed nor shied away from entering the energy storage market. In particular, we highlight private sector developments that have garnered major media coverage over the past year.
Last December, Tesla fulfilled its promise to build the world's largest battery under 100 days in Hornsdale, South Australia. Tesla reported in its recently released Q2 2018 Update that the 100 MW / 129 MWh battery has decreased grid maintenance costs in the region by 90%. Tesla further reported that its energy storage business finished deploying 1 GWh of energy storage worldwide in May 2018 and that its goal is to triple energy storage deployments in 2018 compared to 2017. It expects to deploy another 1 GWh in the next nine to 12 months.
French utility company, Electricite de France or EDF, announced in March a new Electricity Storage Plan to invest 8 billion euros (about US$10 billion) between 2018 and 2035 to develop 10 GW of additional storage capacity worldwide within this timeframe. It already operates 5 GW of storage. With plans also to double its R&D investment, EDF is set to become the European leader in energy storage by 2035.
UK Power Reserve, part of the Sembcorp Group, announced in June that it has partnered with Fluence, a Siemens and AES Company, to deliver half of the 120 MW battery storage portfolio. Fluence will install three 20 MW battery energy storage systems at three sites by the end of 2018 or early 2019. This partnership represents the single largest energy storage portfolio transaction with one energy storage provider announced in the UK so far.
It appears that the private sector is capitalizing on the increased demand for commercial energy storage product as more electric utilities and governments around the world recognize the evolving energy landscape with the game-changing development of energy storage.
Conclusion
As described, there has been significant growth in the energy storage market over the past year and we expect more in the coming year. We will continue to cover developments in this area as they unfold.