Legal Tech and the Changing Legal Services Industry - Weekly Update - July 10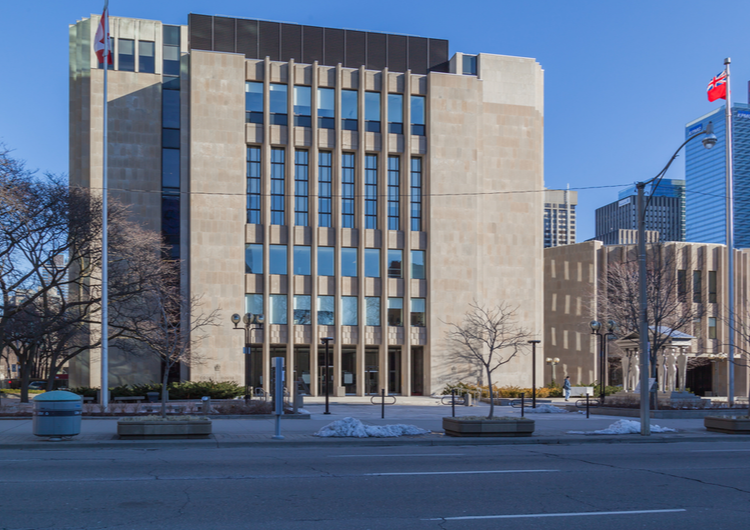 A.
Quote of the Week
"In a stunning escalation of the movement against statistical analysis in litigation, the French National Bar Council (Conseil National des Barreaux, or CNB) is now demanding lawyers are also excluded from statistical analysis of their actions in court." (Artificial Lawyer)
Rumour has it that Don Cherry – inspired by the French for the first time in his career – is demanding that hockey players be excluded from statistical analysis of their actions on the ice (other than by modern metrics such as not being a bunch of jerks).
---
B.
Articles to Read
1. The Maddening Inefficiencies of Ontario's Court System
Ontario Courts Remain in Technology's Dark Ages, Chief Justice Says (Jacques Gallant)
Key Quote:
"Aside from the fact that recordings of court proceedings are now digital, "there really is no difference walking into a courtroom at 361 University Ave. than there was 40 years ago," said Superior Court Chief Justice Heather Smith…. Smith bluntly describes the amount of paper that must still be filed in each case, often in person or by fax, and moved through the courtrooms in baskets and binders: 'This is madness.'"
Why it Matters:
When looking to make improvements in organizations, one often hears of the trifecta: people, process and technology. Making improvements in Ontario courts is no exception to this concept. However, the courts seem to be lagging on all three fronts. In particular, delays due to inefficient processes and a lack of technology are preventing cases from being heard in a timely, efficient manner.
Many courtroom delays are caused by the redundancy of paper files. Chief Justice Smith described how digital files are printed and then stored, often leading to misplaced or misfiled documents. Ironically, the Chief Justice noted that one of the biggest challenges for new judges – rather than resisting changes to the way things are done – was adjusting to an antiquated way of doing things.
One can only hope that one day – hopefully in the not too distant future – we can at least make scheduling court (a concept that, rightfully, horrifies people outside of the legal profession when they learn of it) a thing of the past.
2. Access to Justice and the Role of Lawyers
Is Access to Justice a Design Problem? (Bill Henderson)
Key Quote:
"Several years ago, if someone asked me how to solve the U.S. access to justice problem, I would have replied, "more government funding, more generous philanthropy, and more pro bono hours from lawyers." … Today, I am much more hopeful about our ability to substantially solve access to justice. But it's likely going to involve a massive redesign of how many types of disputes get resolved, including the possibility of lawyers and courtrooms being engineered out of the process. I say this based upon what I have learned about the Civil Resolution Tribunal (CRT), Canada's first online dispute resolution system."
Why it Matters:
The typical solution to increasing access to justice has been to throw more lawyers at the problem. However, legal technology, such as British Columbia's online, government-run CRT, could be a more practical, client-centric solution to part of the problem.
The CRT's dispute resolution process involves a user-friendly interface that covers four areas of law: motor vehicle accidents and injuries; strata (condominium); small claims; and societies and co-operatives. The process involves four steps:
(i) diagnosis, info and self-help (click here to try it for yourself);
(ii) party-to-party negotiation (to see if the parties can work things out themselves, with the CRT providing various prompts);
(iii) facilitation (by a staff mediator); and
(iv) decision (where a tribunal member resolves the dispute if the parties can't reach a settlement).
If the user chooses to continue to the decision stage, tribunal members will resolve the case and upload a written, legally enforceable decision to the CRT Decisions webpage.
Prior to the CRT, parties to these disputes were stuck filing complaints in British Columbia's superior courts, a complicated and pricey process for the average person (and a great way to keep clogging up backlogged court systems). The CRT is an innovative solution that allows parties – free of lawyers – to resolve their disputes in an efficient, streamlined manner.