"Sport at the Service of Humanity" - Can Sport Change Society?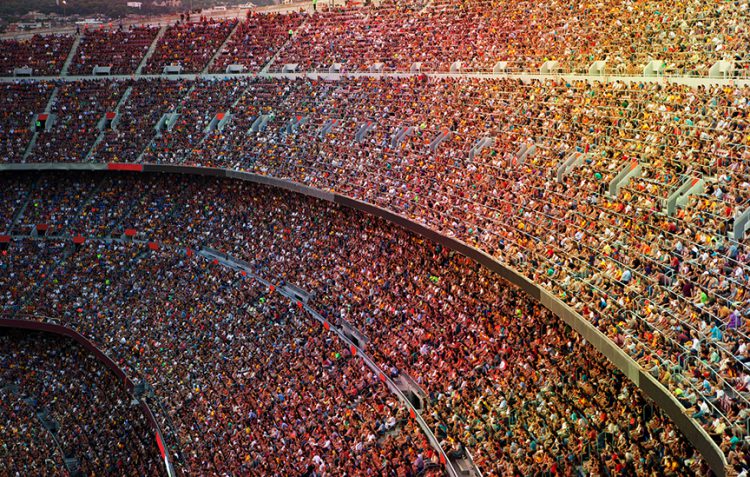 World leaders in business, sport and faith will gather at the Vatican from October 5-7, 2016, to discuss how a partnership among these three elements of society can effect positive societal change. The "Sport at the Service of Humanity" conference will be attended by 150 delegates, including Ban Ki Moon, Secretary General of the United Nations, and Thomas Bach, President of the International Olympic Committee, along with other leaders from global businesses, international sports organizations and various faiths. I also had the honour of being invited.
The purpose of the conference is to unite people from every faith, nationality and culture through the power of sport. The goal is to help marginalized and disadvantaged people through sport, and to encourage people around the world to develop their life skills, character, value and enjoyment of life. This conference is based on the premise that sport is a powerful medium through which, if supported with the proper partnerships and infrastructure, greater positive change can be achieved globally.
The potential of this partnership and this goal is extraordinary. It is without question in my mind that sports organizations and athletes (past and present) can play an instrumental role in effecting positive change in society - a change that transcends national borders, religions, beliefs and politics. Over the last 20 years, we have seen great progress in technology, medicine and communication. We have access to far more information and with that comes knowledge about inequality, and marginalized and disadvantaged people around the world. We are also more aware of intolerance and violence. We seem to be at a tipping point. It is important to harness all of the resources possible to make positive changes - to reach out to marginalized people and create a strong platform to challenge intolerance, inequality and violence. This requires effort from everyone, including politicians, diplomats, business people, educators and leaders of all faiths. However, to the extent we are talking about standing up for positive change and taking a stand against those who oppose it, sports organization and athletes can also play an important role.
There are significant issues within certain sports organizations, including systemic corruption and the tolerance of abuse. And certainly, we have seen that some athletes will not be front runners for positive change. We know that there are sports organizations and athletes who reflect the worst in society. Yet sports organizations and athletes have the world stage, the attention of hundreds of millions of people of all ages, races, nationalities and religions. And, from my experience, more often than not, they have incredible strength, focus and commitment to achieve what others don't see as being possible. These athletes come from all regions of the world, all cultures and beliefs. They fight uphill battles, people's expectations and limitations, doubt and the strength of their opponents. 
We don't have to look too far to see athletes standing up to government policies and nations that support intolerance, and standing up to opponents with whom their countries are at war, often at a personal cost to them. That strength, focus and character should be engaged and harnessed in the effort to make a positive change globally.
An incredible amount of effort was put forth by all groups and parties to ensure that this conference has the necessary people attending and the resources required to create tangible results. Will this gathering result in real traction and will the true partnership of these enormous resources be directed to positive change? The goals for this conference and for the subsequent future conferences are lofty. Great change was never easy and it never involved having low aspirations. For now we have the goals, we have key people, and we have the stage. We shall see.