Nova Scotia Utility Withdraws from Tidal Generation Project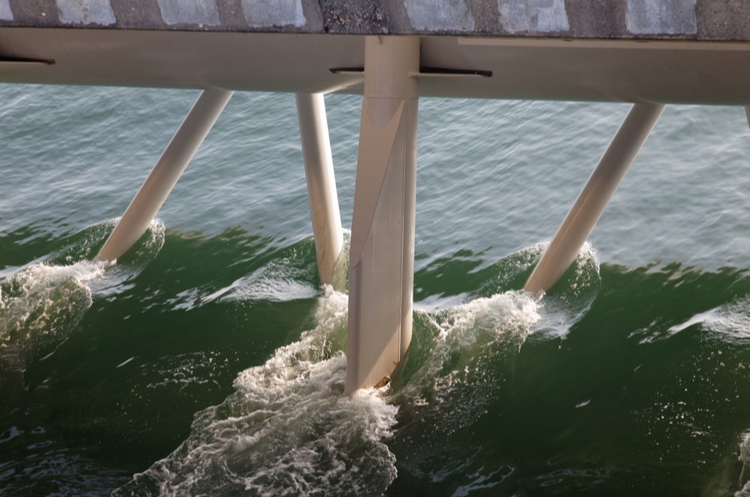 Recent events seem to signal the end of the Cape Sharp Tidal project. As previously discussed, Cape Sharp Tidal has been a joint venture between Ireland-based OpenHydro and Nova Scotia Power affiliate Emera, created to deploy two 2MW tidal turbines in Minas Passage at the Fundy Ocean Research Centre for Energy (FORCE) test site. The project was intended to test the viability of new in-stream tidal energy technology.
On July 26, 2018, the main project proponent (Irish-based OpenHydro) filed for bankruptcy protection, indicating that they will no longer pursue tidal generation projects. That move was a surprise, coming less than a week after a new tidal turbine had been installed into the Bay of Fundy. Subsequently, the parent company of Nova Scotia Power (Emera) announced that it is withdrawing from its involvement with the project, indicating that "[w]ithout support from the technology developer, OpenHydro, to operate and maintain the technology and the turbine, we do not believe that there is further value in pursuing this project for our business."
Previously, the Nova Scotia government has stated that the province aims to be a global leader in the emerging industry of marine renewable energy and has indicated an ultimate goal of 300 MW of generation from tidal power. As we discussed in a previous post, there have been amendments to the Marine Renewable-energy Act to make it easier for tidal technology developers "to assess innovative, lower-cost tidal energy technologies" and bring their technologies to market faster. The amendments are also intended to make it easier for developers to sell the electricity generated by their tidal turbines.
Given the difficulties encountered with the Cape Sharp Tidal project, it will be interesting to see the progress of other tidal generation projects (see
here
).