EnergyInsider's #Clawbies2016 Nominations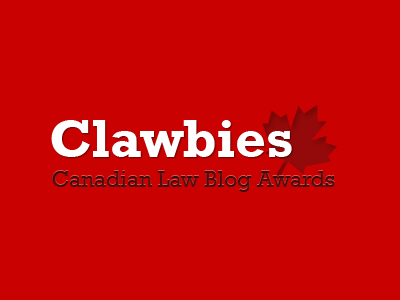 It's time to submit nominations for the 11th annual Canadian Law Blog Awards. Last year, our fellow Aird & Berlis LLP blog StartupSource.ca won in the Best Practice Group Blog Award category. This year we are nominating three blogs that we follow for their interesting perspectives on legal developments in Canadian law and the legal profession:
ABlawg.ca by the University of Calgary Faculty of Law
Administrative Law Matters by Paul Daly
For details on how to nominate your favourite Canadian legal blogs for #Clawbies2016, click here.