New Venture Fund Provides Support to Female Entrepreneurs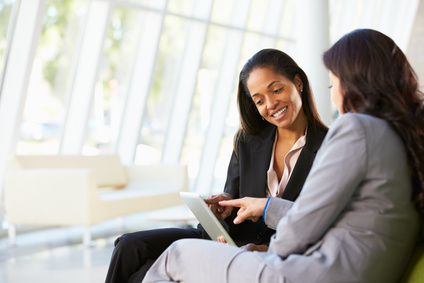 The Business Development Bank of Canada (BDC) and the MaRS Investment Accelerator Fund (IAF) recently announced the first closing of StandUp Ventures Fund I, an initiative to provide financing and advisory services to female-led businesses and startups.
In 2015, BDC recognized the need for support of businesses founded, owned and led by women, and it committed to increasing its term lending for such businesses to $700 million over the following three years. In November 2016, BDC announced that it would be investing $50 million in technology firms led by women as part of its ongoing support for majority women-owned businesses.
As the BDC reports, StandUp Ventures Fund I seeks to invest in Canadian pre-seed and seed-stage high growth, capital ventures in the health, tech and cleantech industries. The fund will be managed by the MaRS IAF and will make approximately twelve to twenty investments over the next several years, in amounts ranging from $250,000 to $1 million. In order to qualify, businesses must have at least one female founder whose ongoing active role and ownership status in the business meets certain standards.
This initiative is a sorely-needed counterbalance to the well-documented history of discrimination and lack of opportunities that women face in both the tech and venture capital industries. Last year, a landmark study led by #movethedial, PwC Canada and Mars Discovery District reported that women make up only 5% of CEO positions in Canadian technology companies, and only 13% of executive team positions. Even more sobering, the study reported that 53% of the over 900 Canadian tech firms surveyed had no female executives, and 70% had no female partners.
A 2016 Catalyst report found that companies with higher female representation on their boards tended to achieve significantly higher financial performance than those with lower levels of female representation. In an industry that prides itself on ingenuity, innovation and creativity, the underrepresentation of women in the tech sector is both ironic and depressing.
By increasing venture capital financing to female-led tech companies, the Standup Ventures Fund is an attempt to access the hugely untapped potential of Canadian women entrepreneurs and give their business the support they need to succeed.