Powerful Women: Shelley Babin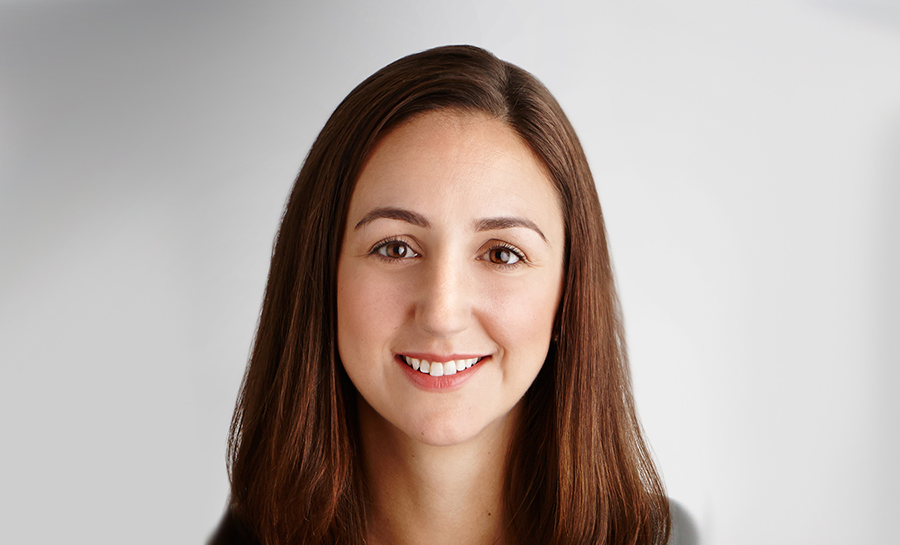 Shelley Babin is the Vice President, Law & General Counsel of Ontario Power Generation Inc. (OPG). OPG is Ontario's largest energy provider, producing about half the power Ontario's homes and businesses rely on each day.
Shelley is a Senior Leadership Team member, providing strategic legal advice to OPG's management and Board of Directors on all aspects of the company's business. She also directs OPG's legal team, which supports the company in corporate governance, financing, procurement, real estate, pension, regulatory, Indigenous relations and other matters.
Shelley is an Accelerate Leader and a Mentoring Plus+ mentor for the development of high-potential employees, including those of visible minorities, and she is an advocate for diversity and inclusion initiatives at OPG. Shelley was recently awarded Tomorrow's Leader (2018) by the Canadian General Counsel Awards.
1. How did you originally get involved in energy-related work?
I came to OPG in 2015 from a broad commercial litigation practice at a large national firm. Some of my clients in private practice were in the energy sector, and litigation files require lawyers to get quickly immersed in their client's business and understand their industry. But I didn't focus exclusively on energy sector work until I joined OPG's in-house legal team, and I didn't appreciate the depth and complexity of the industry until I started working in it.
One of the reasons I was attracted to in-house work was the opportunity to immerse myself in one sector and get to know one business. The role of in-house counsel is evolving, and business acumen is a necessity in order for in-house lawyers to be meaningful partners to their business counterparts. From the day I arrived at OPG, I have relied on my litigation training to probe into issues, ask questions and get my hands on as much reading material as possible. My learning curve at OPG has been steep: every day I learn something new about how we run our business and what is happening in the sector that influences our strategic direction and decision making as an organization. It is a dynamic and exciting place to be and is why I love this job.
2. What do you see as the key challenges facing the energy sector today and going forward?
The sector is experiencing a great deal of change, as demand remains stagnant as a result of increased conservation and a decline in industrial consumption, while the potential for the market to see an increase in demand is arising through innovation in advancing technologies. While there are many challenges facing the sector, I believe they can be viewed as opportunities by organizations that are forward-thinking and agile enough to adjust to these changes. A few examples are:
The IESO's Market Renewal project, which includes a focus on non-emitting resources, such as energy storage, and consideration of how these resources can be integrated into electricity markets;
Advancements in technological innovation, including through plans to electrify the transportation industry and the development of micro-grids and small modular reactor technology; and
The need to attract, retain and advance a diverse workforce as our existing workforce ages.

3. What are the key challenges and opportunities that you see for women as leaders?
The reality of our industry is that women are still under-represented in many key roles, including in leadership positions. I think this presents two opportunities for women. First, women seeking leadership roles should seek out ways to demonstrate their ability to lead teams, collaborate, drive change and build networks within and outside of their organizations. This often means having the courage (or faking it) to take on tasks beyond the scope of their ordinary duties. It also means focusing more on being facilitative rather than technical leaders – technical skills can be learned on the job in the new role.
Secondly, women who have ascended into leadership roles should have a personal mandate to both coach and sponsor the women coming up behind them through the organization. This means providing professional guidance and advice, as well as (more importantly) using their influence and networks to help junior women gain exposure to more senior members of the company in order to increase female representation in leadership.
4. What advice do you have for a woman starting her career in the energy sector?

Get involved and build your network.

When I first started at OPG, I was so busy learning about the business and figuring out how to make a successful transition to in-house from private practice that I didn't take the opportunity to get out and meet my fellow industry colleagues. There are so many wonderful organizations out there, including many that are focused on supporting the development and advancement of women in the sector, that allow women to connect, learn and develop mentorship and networks beyond their organizations.

Network building is also important within your organization. OPG's offices and operations are spread out across the province. I have seen first-hand the tremendous value in a face-to-face meeting versus a phone call in terms of making connections and ensuring integration and collaboration across the business. Get in your car and make the trip – the effort will be appreciated and the benefits are exponential.