Ontario Government Releases OEB Modernization Report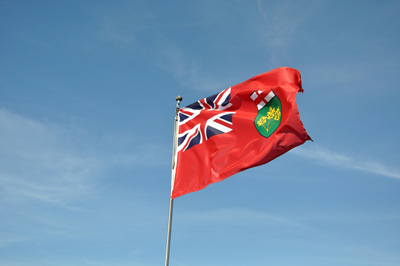 As we explained in an earlier post, the previous Ontario government appointed an expert panel to conduct a review of the OEB, examine best practices from other jurisdictions and report back about potential changes and improvements. The OEB Modernization Review Panel began its work in early 2018, meeting with many interested parties and gathering information. In August 2018, the Review Panel was asked by the current Ontario government to continue its work. On March 15, 2019, the Ontario government published the Ontario Energy Board Modernization Review Panel Final Report (the OEB Modernization Report). No explanation is provided as to why the Report (which is dated October 2018) was not released until March 2019.
The key recommendations in the OEB Modernization Report include the following:
The OEB should be renamed the Ontario Energy Regulator (OER) and should adopt a new governance framework. This governance framework is proposed to include a President, a Chief Commissioner responsible for adjudication and a Board of Directors. The proposed governance structure is as follows: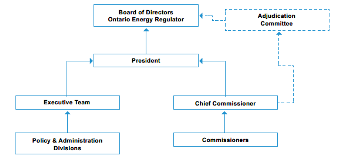 The OER's President and Chief Commissioner should develop a plan "to enhance the independence, the certainty and the efficiency of the adjudication process."
The OER should be required to report to a committee of the Ontario Legislature about the OER's "plans, priorities and performance" on a periodic basis.
The OER should develop new performance indicators focused on matters like decision time, stakeholder satisfaction and organizational excellence.
The OER should develop and maintain a prioritized list of emerging policies to address and a related schedule. This should be developed through consultation with stakeholders.
The OER should address regulatory treatment of innovation within its first year.
Details about how each of these recommendations could be implemented are set out in the body of the OEB Modernization Report. The Appendices to the Report describe the roles, responsibilities and experience of other energy regulators in Canada and elsewhere, and summarize the information and comments provided to the Review Panel by stakeholders.
The Ontario government is acting on some of the recommendations in the OEB Modernization Report through a series of changes and reforms to the OEB which were announced on March 21, 2019. Those changes and reforms, which would be implemented through proposed changes to the OEB Act, are described in another EnergyInsider post.