New Ontario Government Outlines Plan for Energy, Gas in First Throne Speech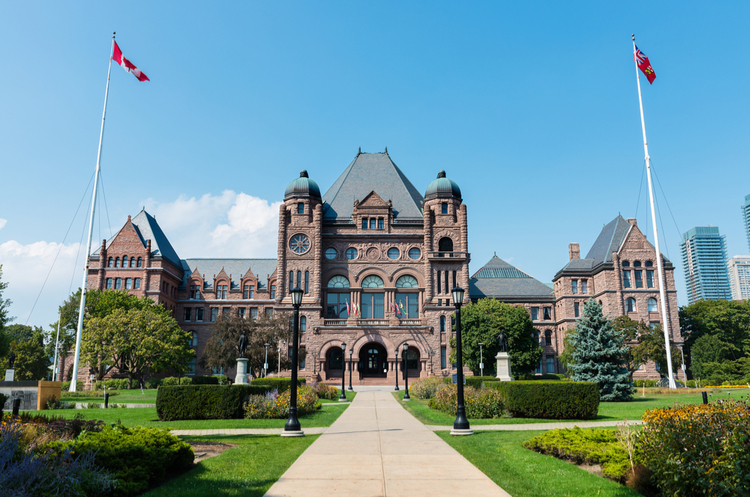 The incoming Progressive Conservative provincial government delivered its first Speech from the Throne on July 12, 2018, in the Ontario Legislature. The speech set out the government's agenda for the first legislative session of the 42nd Parliament of Ontario, which was officially opened on July 11, 2018.
Prior to Thursday's Speech from the Throne, the government announced its "top three legislative priorities," which include the cancellation of the White Pines Wind Project and the cancellation of the cap and trade program.
The throne speech highlighted several objectives relating to energy and the environment, including the provincial government's previously announced decision to cancel the cap and trade program, reductions to hydro rates and the price of gas, plans for the continued operation of the Pickering Nuclear Generating Station and plans to engage in consultation with municipalities to end green energy contracts entered into under the previous Liberal government, should a municipality wish to do so.
As we discussed in a previous post, Ontario Regulation 144/16 – The Cap and Trade Program was revoked on July 3, 2018. Much uncertainty still remains in how the province will wind down the program, which was linked to similar cap-and-trade programs in Quebec and California through a single market where credits could be exchanged. Many former participants in the cap-and-trade program have concerns with how the government will reimburse the substantial amount of money that had been invested in emissions allowance credits.
The government also confirmed its intention to reduce gas prices.
During the election campaign, Premier Ford promised to reduce the cost of gas by 10 cents per litre by eliminating the cap-and-trade program and reducing the provincial fuel tax, which is currently 14.3 cents per litre. No further details have been provided as to the amount of any fuel tax reduction.
The throne speech also stated that the government would "act swiftly to restore public confidence in Ontario's electricity system – starting with Hydro One." Premier Ford was a vocal opponent of the provincial transmitter and distributor throughout the election campaign. On Wednesday, the Hydro One board of directors and CEO announced that they would be stepping down, having reached an agreement with the government. On the same day, the Minister of Energy, Northern Development and Mines also announced that the government had prepared legislation to "improve transparency and accountability at Hydro One." This legislation will be introduced in the upcoming session.