Input Sought on Updated Regulations to Implement Ontario's Door-to-Door Sales Ban and Other Changes to Consumer Loan and Lease Rules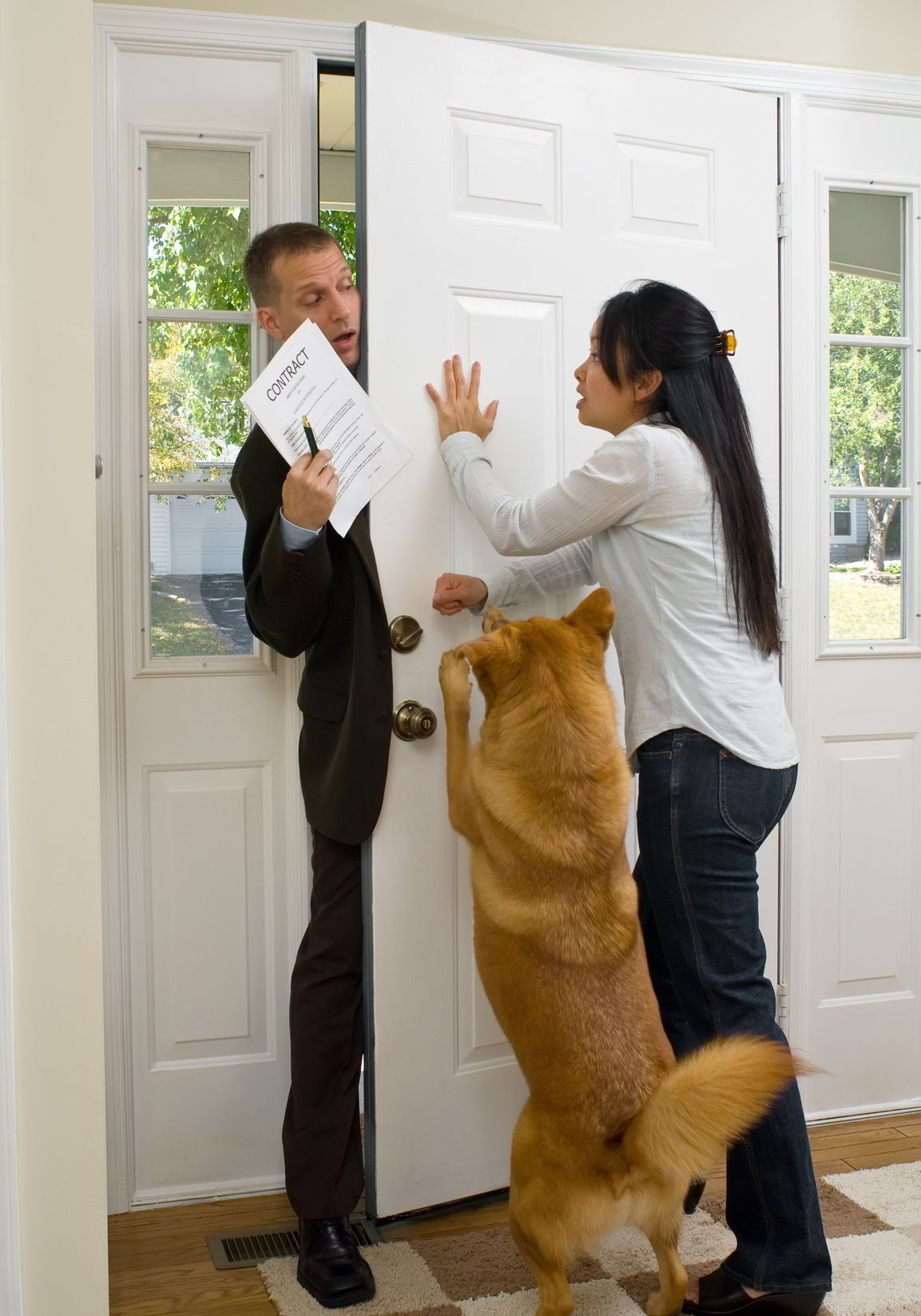 Ontario's Ministry of Consumer Services recently released two Consultation Papers related to changes to the Consumer Protection Act (CPA) that had been enacted through Bill 59, which is titled Putting Consumers First Act (Consumer Protection Statute Law Amendment), 2017. The aim of the Consultation Papers is to provide information and seek feedback about proposed regulations to support the changes to the CPA.
As we previously discussed, among the notable provisions of Bill 59 are amendments to Part IV of the CPA that will allow for regulations to be created to stop door-to-door sales (direct agreements) for prescribed products. Currently, that restriction only applies for water heaters. The changes to the CPA also support the creation of updated regulations that would place more restrictions on consumer leases and loans, which are instruments often used to finance the purchase of home energy equipment. The Consultation Papers deal with each of these items, setting out proposals for updated regulations, and seeking input from stakeholders on a number of questions.
Ban on Door-to-Door Transactions for Energy Products
The first Consultation Paper is titled Implementing Restrictions on Door-to-Door Contacts. This Consultation Paper makes clear the Ministry's plan to prohibit a broader range of unsolicited door-to-door transactions, and allow consumers to keep (without any obligations) all goods or services received from an improper transaction. The proposal indicates that "supplier initiated solicitation for the following goods and services at the consumers' home will no longer be legal, subject to certain exceptions: Furnaces; Air conditioning; Air cleaners/purifiers; Water heaters; Water treatment devices/purifiers/filters; Duct Cleaning." The restriction will not apply to in-person transactions at the consumer's home where the consumer has initiated contact with the supplier by phone, email, text, live chat or other electronic communications. There may also be additional exemptions for existing suppliers who attend at a consumer's home for a different purpose and then enter into an agreement for a prescribed good or service.
Currently, the CPA and related Regulations set out special requirements for door-to-door water heater transactions, intended to provide more disclosure and protection to consumers than is the case for other goods and services. The proposed ban on door-to-door transactions for water heaters would make these special requirements unnecessary, and therefore the Consultation Paper proposes that the existing rules for water heaters would be removed.
There are two other notable items included in this Consultation Paper.
There will be new disclosure requirements for agreements for prescribed goods and services (those listed above). The Ministry proposes that each such agreement will include verification that the agreement was initiated by the customer, and will set out the name of any associated financing company as well as the applicable annual interest charges and the total maximum amount to be paid under the agreement.
Additionally, the Ministry is considering creating new rules to require more disclosure when suppliers take security interests in leased or financed goods. This is in response to apparent concerns that consumers are often unaware that they have granted security interests. The Consultation Paper indicates that: "the ministry could require prominent disclosures regarding the creation and registration of a security interest or notice of security interest, and the steps required to discharge the security interest, the steps for the purchaser of a home to assume the contract, the amount that is secured and the expiry date of the financing statement and the date of maturity set out, and the expiration date of the registration of a notice of security interest in a land registry office."
Comments on this Consultation Paper are invited at the following link until August 21, 2017. The Consultation Paper indicates that the proposed changes to the CPA Regulations will come into force 90 days after they are published.
Additional Rules for High-Risk Consumer Loans
The second Consultation Paper is titled Strengthening Protection for Consumers of Alternative Financial Services - Phase One. While much of the focus in that document is on changes to payday loans (relatively small short-term loans at relatively high interest rates), the Consultation Paper also addresses "High-Cost Credit Products" and "Rent-to-Own" agreements.
The Consultation Paper indicates that the concerns about "High-Cost Credit Products" relate to "installment loans". The Ministry proposes new rules for "high-cost installment loans", which would be considered to be loans with an interest rate of at least 35%, where the loan is repaid by equal periodic payments at equal periodic intervals. The Consultation Paper indicates that the Ministry is considering new requirements for lenders to evaluate a borrower's ability to repay a high-cost installment loan and refrain from entering into loans with those who cannot afford them. The Ministry is also considering whether there should be enhanced/additional disclosure required for high-cost installment loans, and whether there should be limits on optional services (such as insurance) that can be offered in conjunction with such loans.
Rent-to-Own Agreements are defined as agreements for the use of personal property for an initial term of four months or less, where the agreement automatically renews with each payment after the initial term, and where the consumer can become owner of the property once an agreed-upon amount has been paid. The Consultation Paper sets out a range of additional disclosure requirements that could be included for Rent-to-Own Agreements, as well as options for grace periods and reinstatement rights to apply.
Comments on this Consultation Paper are invited at the following link until August 21, 2017.