Climate Change Action Plan and Ontario's Energy Utilities: 6 Key Initiatives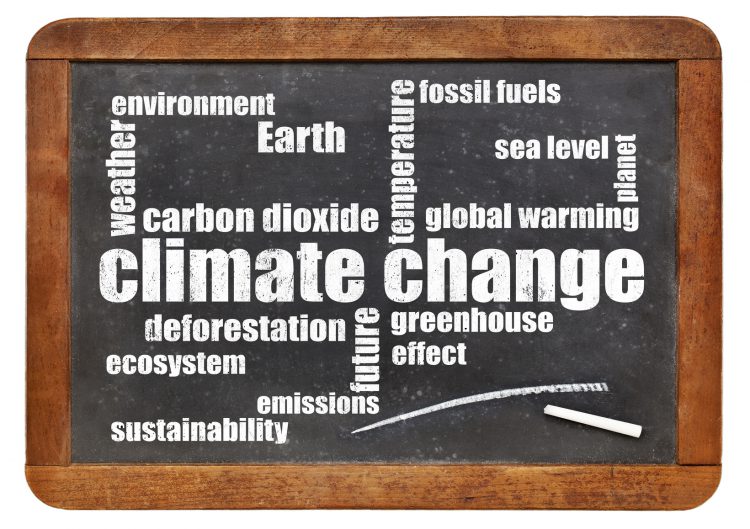 The Ontario government has released its Climate Change Action Plan (the Action Plan) outlining the measures it will take over the next five years to reduce GHG emissions and transition the province to a low-carbon economy. The Action Plan includes spending of more than $8 billion to achieve a reduction in GHG emissions of 8.9 million tonnes by 2020.
Funding for the spending contemplated under the Action Plan is to come from Ontario's cap and trade program, which the government expects to generate annual proceeds of approximately $1.8 to $1.9 billion. As we discussed in a previous post, questions have been raised about these projected proceeds given that only about 10% of the available carbon credits were sold in Quebec's and California's recent auctions. According to a recent CBC news article, Premier Wynne has acknowledged that there will be highs and lows in the market for carbon credits, and that this could lead the Ontario government to revise its projections for cap and trade revenues.
The Action Plan covers a broad range of sectors, including: transportation, buildings and homes, land-use planning, industry and business, collaboration with Indigenous communities, R&D, government and agriculture, forests and lands. Specific initiatives range from offering tax credits for R&D of new low-carbon technologies, to investments in commuter cycling networks, to moving toward a carbon neutral public service. A number of the initiatives will directly impact Ontario's electricity and natural gas utilities. The following is a summary of six such initiatives:
Boost low-carbon technology in homes and reduce reliance on natural gasAn earlier draft of the plan leaked to the media called for sweeping changes to achieve emission reduction targets, including phasing out natural gas for home heating. The final Action Plan does not contain a ban on natural gas for heating, but does provide for spending of $500 to $600 million to help homeowners switch to low-carbon energy technologies such as geothermal heat pumps, air-source heat pumps and solar thermal and generation to reduce reliance on fossil fuels (including natural gas) for space and water heating.

Establish renewable content for natural gasOntario intends to introduce a renewable content requirement for natural gas from methane released from sources like landfills, composting facilities, agricultural waste and sewage treatment facilities. The Action Plan states government will consult with industry on the development of this requirement. In May 2016, the Canadian Gas Association announced that Canada's natural gas utilities had voluntarily set a target of 5% renewable natural gas content in the pipeline distribution system by 2025 and 10 % by 2030. It remains to be seen whether the government will require higher levels and/or faster implementation.

Collaborate with Indigenous communities to transition to non-fossil fuel energy

As we previously discussed, the Ontario government has made connecting remote First Nation communities to the provincial electricity grid a priority. These communities are currently served by local diesel generators. Under the Action Plan, in addition to connecting remote communities to the power grid, Ontario will work with First Nation organizations to develop advanced microgrid solutions focused on renewable energy generation from biomass, solar and water power.

Increase the use of electric vehiclesMore than 1/3 of Ontario's GHG emissions are from the transportation sector, and cars and trucks are responsible for more than 70% of that total. The Action Plan promotes a shift to electric and hydrogen vehicles and establishes a province-wide target of electric and hydrogen passenger vehicle sales of 5% in 2020. To meet this target, the government will maintain existing incentives, including a rebate program for leasing or buying an eligible electric vehicle of up to $14,000 per vehicle and a rebate for the purchase and installation of home charging stations of up to $1,000. Ontario will also work with the federal government to eliminate HST on zero-emission vehicles by 2018. Starting next year, the province also intends to establish a four-year free overnight electric vehicle-charging program for residential and multi-unit residential customers. The Action Plan states that charging electric cars at night can help balance electricity system demands and potentially reduce costs associated with exporting excess electricity overnight. The government will work with utilities to transition the program to an optional enhanced time-of-day charging program.

Increase the use of low-carbon trucks and busesA new Green Commercial Vehicle Program will be set up to provide incentives for businesses that want to buy low-carbon commercial vehicles, including natural gas-powered trucks. The province will work with the Ontario Trucking Association, Union Gas, Enbridge and others to establish a network of natural gas and low- or zero carbon fuelling stations. The province will also work with natural gas utilities to ensure that the recovered biogas content of the fuel available at these fuelling stations is increased over time.

Keep electricity rates affordableUnder the Action Plan, cap and trade proceeds of between $1 billion and $1.32 billion will be used to offset the cost of GHG emission reduction initiatives that are currently funded by residential and industrial consumers through their bills. The government anticipates that under cap and trade, residential electricity consumers may, in fact, see a modest benefit of up to $2 per month. Users of natural gas and other fuels paying cap and trade costs will effectively be subsidizing these electricity consumers.
Under Ontario's Climate Change Mitigation and Low-carbon Economy Act, the government is required to report each year on progress under the Action Plan and account for spending of cap and trade proceeds. As well, the Action Plan must be renewed at least every five years.