Innovation York Supports Local Innovators Through Research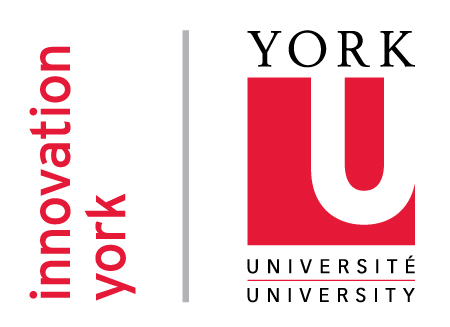 Innovation York is finding new ways to support local innovators through access to research resources. This blog has written before about Innovation York's entrepreneurship program, LaunchYU, but the Innovation York office also supports startup companies to develop and implement their passions with a wide range of research collaboration opportunities.
Through Innovation York, York University is helping new and established companies solve their technical and business problems, address unsolved research questions, and develop new products and services. In addition to providing access to research facilities and talented staff, York University helps new enterprises match up with government grant programs to fund new research projects.
Projects can range in scope from smaller exploratory collaborations to multi-million, multi-year, multi-partner initiatives across York's 11 faculties and through its 28 interdisciplinary and collaborative research centers. York University researchers pair with industry partners to engage in interdisciplinary research, drawing from multiple areas of expertise to solve problems large and small. Click here for a complete list of York University Faculties, and here for Research Centres and Institutes.
"Innovation York provided us with the tools, resources and preparation necessary to enter the healthcare industry," said Edward Shim, Managing Director and Co-Founder of Studio 1 Labs. "This included collaborations with York University's Lassonde School of Engineering to characterize the innovative fabric sensor technology developed by our company, and York University's School of Nursing for formal clinical trials to compare against gold standard approved medical devices and clinical nursing protocols for patient monitoring. With this support, Studio 1 Labs was able to achieve clinical validation with a registered clinical trial of a new medical device in under two years."
Entrepreneurs and researchers work together to apply for government grants. Successful grants are chosen based on the project parameters, company demographics and researcher eligibility. Successful grants require the company to send funds to the funding agency, and the funding agency works with the university to provide a stipend for the researcher. All of the project funds are applied towards executing the project, primarily through stipends for Masters, PhD and post-doc students. Some funds are also used for professor supervision and project supplies.
By connecting local entrepreneurs with the research talent and expertise, Innovation York's research collaboration programs allow new companies to take charge of the innovation process.