Powerful Women: Teresa Sarkesian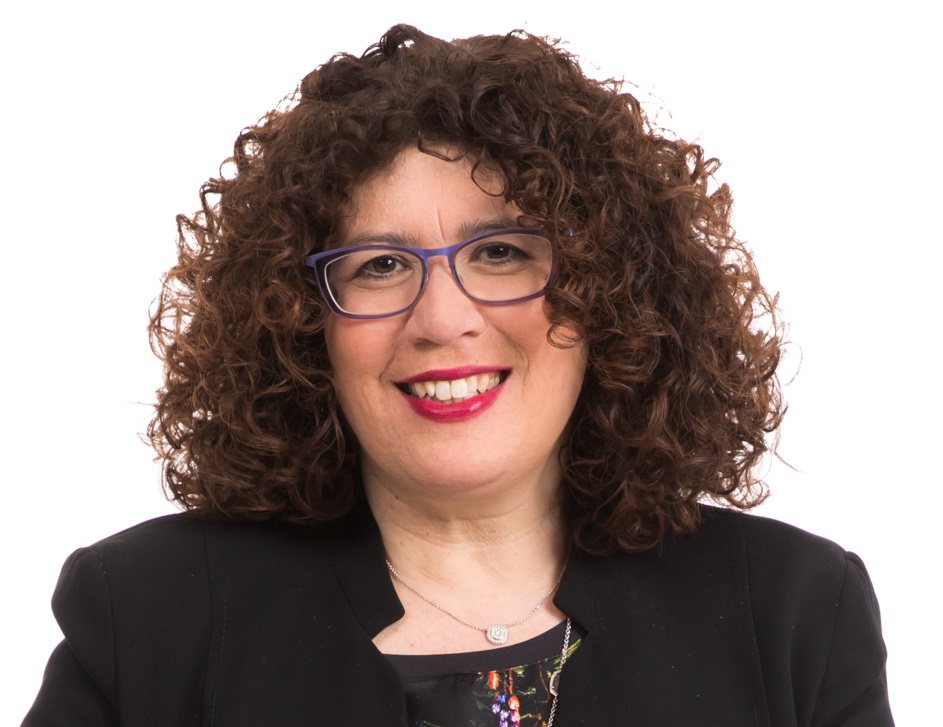 Teresa Sarkesian is the President & Chief Executive Officer of the Electricity Distributor's Association ("EDA"). She joined the EDA in 2009 as Vice President of Government and Member Affairs and led the Policy and Government Affairs Team until 2016. She has been involved in all of the EDA's major policy efforts, including the development of a policy paper related to regulatory reform, a new vision for Conservation Demand Management, and a submission to the Ontario Sector Review Panel. She has more than 25 years of experience in policy development and advocacy gained through positions with the Ontario government and in the private sector.
In her interview, Teresa discusses the importance of all leaders carving out time to contemplate long-term strategy, allowing leaders to be proactive in their practice and initiatives. She also discusses ways to progress into leadership roles by stretching your skill set and understanding your organization's strategic priorities.
How did you get involved in the energy sector?
I joke that I got involved in the energy sector by accident. When I joined the energy sector in 2009, I had worked for almost 20 years for a range of employers, including the provincial government and a lobbying firm. I had also worked with another industry association in the manufacturing sector.
The 2008 economic crisis had a significant impact on my association, and they restructured, which left me with no opportunity for career advancement at the Vice-President level in Toronto. As I am a big believer in driving your own career to make things happen — not waiting for things to happen to you — I started looking around for interesting opportunities. A friend saw a job posting for the role of VP of Government and Member Affairs at the EDA and thought it would be perfect for me. It was, except I didn't know anything about energy. I had some exposure, given energy costs were a big issue for my previous sector, but I didn't know the fine strokes of energy.
I did my research on the association. I looked at the issues and started monitoring media on energy. I thought it would be a great sector to work in. Things were really happening, and I felt that the local distribution company community was on the side of the angels. They were going to be central to building sustainable communities in the future. I was very upfront in my cover letter that I had mastered six out of seven of the key qualifications they wanted, but I had little knowledge about the energy sector. However, I also said that I was a quick study and had the evidence to prove it. I got the job. It has been an exciting place to work. I held several positions here prior to becoming President and CEO in early 2016.
What do you think the industry's and EDA's key challenges are going forward and what are the EDA's current priorities?
The energy sector is undergoing significant transformation as we move towards more decentralized generation and decarbonization of the economy, as well as greater demand by customers for a customized experience. Customers are usually well ahead of regulators and legislative changes, so we need to play catch up to set the right regulatory regime in place. We want a model that is flexible to accommodate more distributed energy resources and to support the data communications that will be needed to create more visibility into the customer's generation. To be effective in the future, utilities will need new business models. We will need new and more collaborative ways of working together through partnerships with customers, the private sector and shared services among utilities. On the technical side, we will need to place greater emphasis on cyber security to protect the safety and security of the electricity system broadly, and customer privacy, given what we are seeing globally in terms of hacking and other security breaches.
In terms of addressing this long-term industry transformation, the EDA has set out its priorities in two vision papers. The first vision paper is called "The Power to Connect: Advancing Customer-Driven Electricity Solutions for Ontario" and contemplates LDCs playing a central role in the integration of distributed energy resources to the electricity grid. The ultimate outcome in the next 10 to 15 years would be that LDCs become fully integrated network orchestrators, providing visibility behind the meter with customers and also providing that visibility to the Independent Electricity System Operator ("IESO"). Our follow-up paper, called "The Power to Connect: A Roadmap to a Brighter Ontario", identifies barriers that are in the way of us achieving that fully-integrated network orchestrator status. More importantly, it is a platform to start that conversation with government, regulators and the IESO because it proposes solutions to those barriers.
In the short term, another area of interest for the EDA is regulatory reform. Prior to the election, we encouraged all parties to carry forward with the Ontario Energy Board Modernization Review Panel initiative. A lot of good work has already been done to date with stakeholder consultation. The Review Panel's report should be looked at very carefully and taken very seriously. There will be a lot of good recommendations, not only from our association, but also from other stakeholders, to modernize the regulatory framework and enable innovation.
Another area of significant interest for us is around conservation, which is critical because it is a very effective and inexpensive form of supply. We are at the mid-way point on the Conservation First Framework. Ontario's LDCs have done a great job and are well past 50% in their achievement of provincial targets. We're looking to see a successful conclusion of that framework, but, at the same time, are ramping up on planning for a post-2020 framework.
Electrification is also very important for personal, public and corporate transit, so we are going to continue to advocate in that regard. The market is moving in that direction, and we think that it is a great opportunity for the Province to be a player in that process, to enable the lower carbon economy and to create policy constructs that will continue to support electrification.
We also have a campaign called "The Power of Local Hydro," which is made up of five key policy pillars: keep the customer first; drive local hydro innovation forward; cut red tape; respect community decision-making; and expand local energy conservation. Before the election, we used the campaign to promote and create more awareness around the sector. We are going to carry on with that campaign post-election to inform all MPPs about the sector, and our members will be using it in the lead-up to the municipal election and post-election.
Do you have any thoughts on the challenges and opportunities for women leaders in the sector, whether through your own experience or observations you've had through the years?
One of the biggest challenges as a leader is to carve out time in your schedule every week to think about strategy development and problem solving for your organization. Leaders need to regularly book this time into their calendar to have the freedom to think through critical issues and strategy on a continued basis.
As women advance in their careers, they should look at opportunities for executive coaching from their companies. I have personally had the benefit of executive coaching here at the EDA. The Board made that investment in me, and it surpassed all the professional development training I've had in my career. It raises your self-awareness about the attitudes and behaviours that can be advantageous in your leadership. It also highlights where certain attributes need to be consciously mitigated against to ensure effective performance.
Women leaders need to make sure that they have a well-rounded skill set to be considered for senior positions in their companies. Therefore, if you are missing operational experience, you should try to seek out internal opportunities for more exposure, whether you can lead a division, or lead a team or be on a specific project. You have to look for these opportunities in your company or consider making a lateral move to another company to get that experience. Also, financial literacy is critical at a senior level, so you either have to obtain that literacy through formal training or on the job experience. As you advance in your career, there are fewer female role models to look to, so it's important to build and maintain an extensive network of people, male and female, that you can go to for advice and brainstorm ideas. If you have the opportunity, get involved in mentorship programs or find an informal mentor.
Finally, make sure you have supporters in your personal life, whether your spouse, your parents or your friends. Particularly when you are moving to executive levels in an organization, there is a lot of pressure from work. You sacrifice a lot of personal time to your organization because that's what you sign up to do, and that is a real commitment. So, you need to have supporters in your personal life to help revive and recharge you. My spouse, who is very supportive, has an awesome sense of humour — he makes me laugh every single night when I come home from work. That is the best stress relief.
What is the advice you have for a woman starting her career in the energy sector?
It's a very exciting time to join the sector because we are on the brink of massive change. There are lots of opportunities to problem solve, reform regulation, shape new legislation and get in on the ground of new technological innovations and partnerships.
Given this context, I do have a few suggestions:
Never stop learning. Always maintain a curious mind and take all the opportunities for training, whether informal on the job training with peers or supervisors, or formal professional development courses to build specific skill sets.
Ensure you really understand your organization's corporate targets, business plan and other performance indicators. Be current about your company, competitors and the sector by subscribing to daily on-line publications. Some people get caught up in just their own job description or team and forget that the purpose of that team is to support the whole organization. Being mindful of corporate priorities will set you on the right path for career development.
Embrace new challenges. If you want to get noticed in an organization, it is best to volunteer or step up for a new project or try to solve a problem for the organization. You need to live beyond just your job description and demonstrate to management that you are open and available for new challenges, even if that means you have to work late or work with colleagues you don't like. That's life, and that is really how you're going to get ahead in an organization.
Seek out mentors or sponsors. Larger companies may offer mentorship or sponsorship programs to help young people formally map out their career plan and their skill development. Other industry associations, like Electricity Human Resources Canada, have a formal mentorship council that helps you access mentors right across the country.
Develop your written and verbal communication skills. Learning how to present effectively and persuasively will help you professionally in the short term, as well as in the long run when you're looking for that big promotion.
Demonstrate your own personal strategic value. You always want to identify your unique value proposition to customers and, as an employee, to your employer. This will be hard to do when you first start working for a company, but as you develop your skill set and you have demonstrated results for your company, you can start bringing those results to the table. This approach requires a lot of self-awareness and learning about the priorities and objectives of the company.
The authors would like to thank Ara Dungca for her assistance with the article. Ara was a 2018 Summer Student at the firm.