Powerful Women: Margaret Nelligan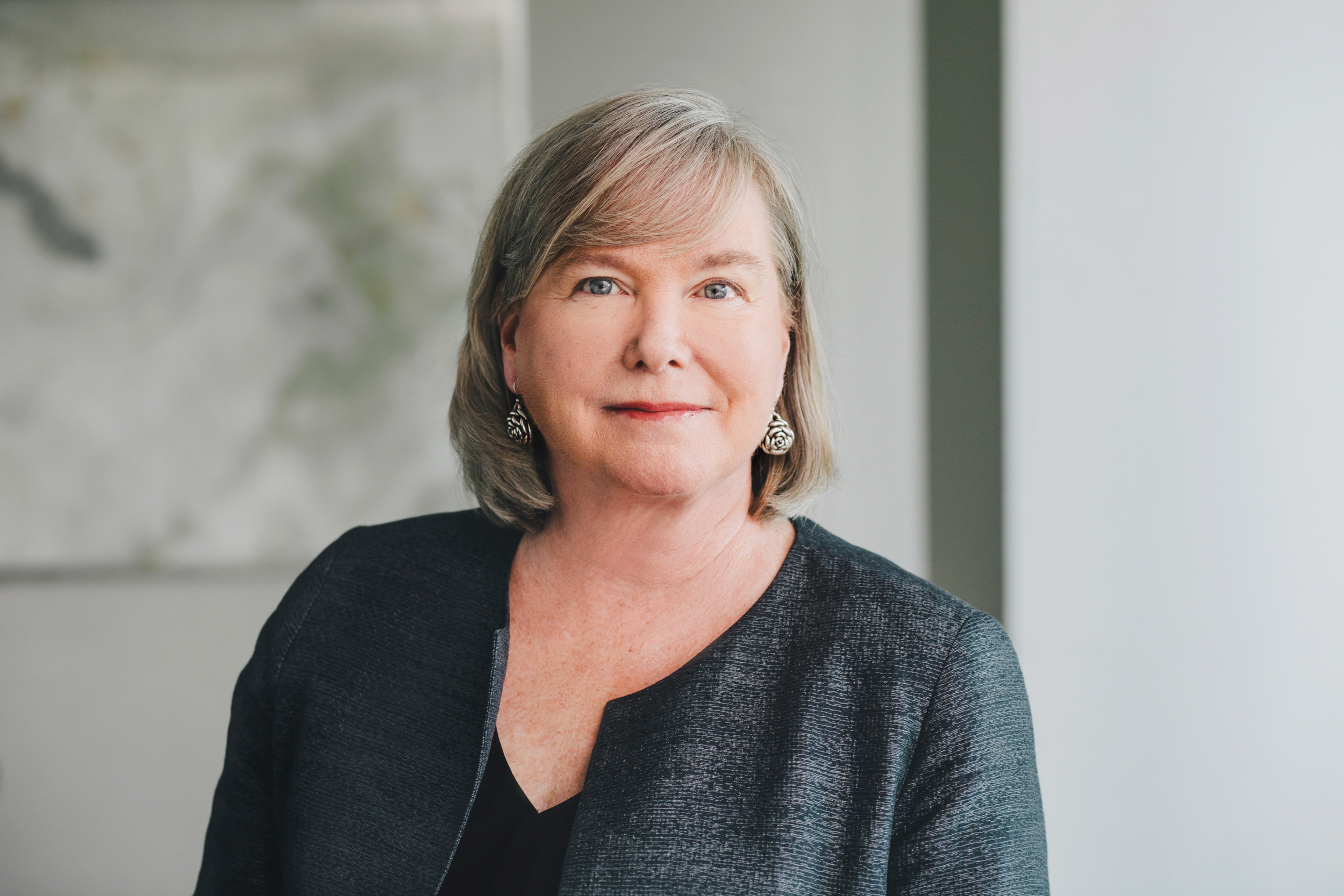 This week's Powerful Women profile features Aird & Berlis's own Margaret Nelligan, a partner in the firm's Corporate Finance Group, as well as a member of the Energy Group. Margaret has extensive experience on corporate and not-for-profit boards, and currently serves on the board of Horizon Utilities Corporation. Her full bio can be found here. The following is an edited and condensed version of our interview.
Margaret speaks to the challenges boards face in recruiting diverse candidates, as well as the benefits of creating a diverse board. She also provides advice for women starting out in the industry on how to build your profile, expand your networks, hone your skills and be on the leading edge of industry trends.
You started as a corporate lawyer advising companies across a range of industries on corporate issues. How did you get involved in the energy sector?
I became involved in the energy sector when I started to work with a large client of the firm, Enbridge, then Consumers Gas. Through a confluence of circumstances and changes within the firm, I became the lead lawyer on a major unbundling transaction in the late 1990s where all the unregulated business lines were spun out of the regulated business. It was a multi-billion dollar internal transaction. Spearheading this transaction launched me into all aspects of Enbridge's work, because we had to segregate what assets were in the regulated utility and which were not. It was quite intense and took several years to do, but it got me up to speed on the world of regulated utilities.
Through the opening of the electricity market in the early 2000s, the firm had a number of mandates with energy clients. These included mergers and amalgamations of utilities in some smaller municipalities and the sale of other utilities, as there was a mini-consolidation that happened around this time. All along I continued my practice in other areas not specifically related to energy, including governance, private equity, and pension investment matters. Having that broad general corporate experience is a real asset when it comes to board work.
In 2006, I received a call from a head hunter acting for the Horizon board. They were looking for a woman lawyer with experience in the energy sector to replace a woman who had recently left the board. It was a fairly rigorous interview process and I was ultimately asked to join the board. I went on that board in all the right ways that I believe women should go on boards, in that the board made a deliberate effort to find a particular skill set and build out diversity, rather than simply relying on the existing board members' network.
In your experience, how do boards generally identify potential candidates?
The practice among many boards is to identify candidates through "word of mouth" among existing directors. This approach may limit the pool of candidates.
"Word of mouth" is not, in itself, a problem. It is a very effective way of reference checking and assessing whether a person has the right skills and ability to collaborate and to speak one's mind - qualities needed to succeed on a board. It is effective to use "word of mouth" referrals to confirm those abilities, but it is not helpful in identifying candidates, because you only know who you know and that, ultimately, is limited.
There is also a perception that one needs to have been a CEO to sit on a board - that if you are going to supervise CEOs you have to have been a CEO. This really means that boards would be missing out on building diversity through women and other diverse directors. If the directors are all CEOs or former CEOs, then you are only bringing one mindset to the board table.
My observation is that many boards say they want more women, but this doesn't often happen. While there may be an expressed interest or desire, it does not translate into results.
Diversity at the board-level is important because it brings different perspectives to bear on the issues affecting the company or organization.
What are effective ways of securing a board position, given that you may have to break through those existing "word-of-mouth" networks?
Sitting on a not-for-profit is a good start, to give you a chance to be seen, to demonstrate your skill-set, and to show that you can work well as a director. Be ambitious about the not-for-profit board, be ambitious about the committee chair role, be ambitious about the chair role - but make no mistake, you have to be willing to take on the workload.
Also, there are head hunters that recruit women or other diverse candidates for boards. Get to know those head hunters and network with them. Director organizations run sessions on how to get on boards and other courses for directors. As part of these sessions, they often invite those head hunters to the networking sessions and it is a great chance to meet the people that are recruiting for those roles.
You need to put yourself out there, and market yourself, including to potential board members. You never know where the connection is going to come from.
Also, you have to know what a director's CV looks like. It is not the same as a resume you might prepare when looking for a job. It is more skills-based than it is experienced-based. Shape your CV in way that will speak to the head hunters and to the board.
Have you made any personal observations about how diversity benefits boards?
Absolutely. Men and women often have different approaches in a board setting, and having men and women on a board together leads to a different dynamic. It introduces a different view point and a different way of listening and questioning.
You need the diversity of viewpoints to create a broader dialogue than would occur when everybody at the table has the same experience and perspective. A lot of boards pride themselves on being efficient, but that can have a negative impact because it can stifle dialogue.
If you introduce more diversity at the board level (women, different cultures, different skills) you start to have different viewpoints and experiences. Everyone benefits from those discussions. It may not sway the result of the decisions made, but you will have explored more territory in getting to the decision.
How do industry changes play into the diversity question?
There is a dynamic shift and disruptive change happening now in the energy industry, and more to come. Boards are going to be grappling with a lot of new decisions. We know diversity helps with better decision making, so why would we not be getting ready by getting the board ready?
On one hand, you don't want to wait for all the changes to come in to deal with the diversity issue. On the other, you can't make wholesale changes to your board because institutional memory is so important. Get moving now - add one woman a year until you have parity. Also, put in term limits for directors. It will help turn over your board and bring about renewal. Every board should be addressing board renewal.
You need to have that diversity specifically in the energy sector. Utilities spend time engaging with the government and the government expects us to be diverse. Also, if your whole organization is diverse except your board, you look a little silly.
What advice do you have for younger women coming into the energy sector on how to build their profile?
Round out your skill set and always look for the "stretch factor" in your skills. Things change and, when they do, you want to have more skills, not less.
In terms of building your brand, keep your network - build your network with everybody. Keep in touch with everyone.
Also, be strategic. Look at the people in your firm, company or organization and the work that is done. Talk to people to find out about the most interesting thing that is happening in this industry, or in your organization. When you find out, figure out how you can be part of it.