Powerful Women: JoAnne Butler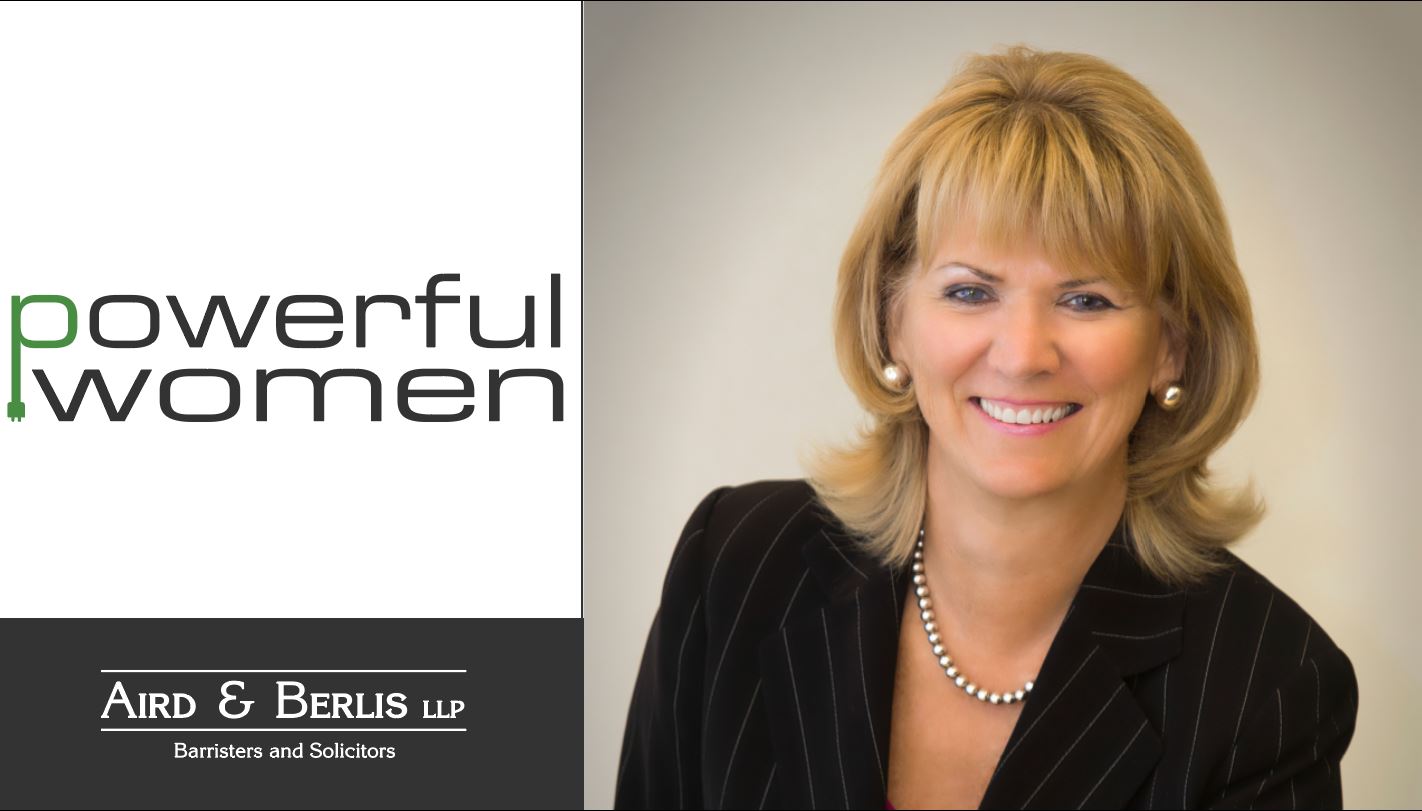 This week, our Powerful Women series profiles JoAnne Butler, Vice-President, Market and Resource Development at the Independent Electricity System Operator (IESO).  JoAnne's extensive experience in the private sector, both in Canada and internationally, as well as in the public sector in Ontario, gives her a unique view of the industry landscape.  We were thrilled to get her views on the opportunity for evolution in electricity markets, as well as her advice for women in the sector who are working toward professional goals and success.
How did you originally get involved in the energy sector?
I received an engineering degree from Queen's in 1978. I was one of the mass exodus that went from points east to Alberta in the first oil boom. I worked for Amoco Corporation in various national and expatriate roles in the oil and gas sector. The company got bought out by BP in 1999 and I decided to leave. TransAlta was looking to their succession plan for their VP of Engineering and Construction and I had just left a similar role as Chief Engineer and General Manager of Engineering and Construction at the oil company. And voila - I ended up in the power sector - and I love it! I started as GM, Operations to learn how these new gas-fired power plants worked, then I moved to Mexico to be the Country Manager and build a sustainable business for TransAlta through the construction of two gas-fired generating stations. After spending almost seven years there, it was time to move on. I moved back home after being away for 27 years and took on a role at the former Ontario Power Authority, where I started as VP, Electricity Resources. The role was expanded to include Markets after the merger with the IESO at the end of 2014.
What do you see as the key challenges facing the IESO and/or Ontario's energy sector today and going forward?
This is an exciting and challenging time to be working in the electricity sector. Our industry is changing dramatically and that change is only going to accelerate in the coming years. The days when a few large nuclear, fossil fuel or hydroelectric power plants delivered power to a region of largely unresponsive consumers are gone.
Today, smaller distributed power plants, including renewables like wind and solar, are playing a significant role in our supply mix. The demand side is taking on an increased role in providing capacity and responding to price signals. And consumers are looking for greater choice and improved opportunities to manage costs. In the years to come, new and emerging resources will continue to drive change. Things like electric vehicles, distributed storage resources, smart appliances and energy management systems have the potential to fundamentally change the way the electricity sector operates.
Amidst all of this change, energy markets have an essential role to play. Ontario's electricity future will be more complex, more dynamic and less certain than what we have experienced to date. Technology will open up new opportunities and will empower consumers and suppliers to interact in innovative ways.
And so here is my plug for my new challenge - properly designed energy markets are the most efficient tool to organize such a radically different world. Effective markets provide clear signals for the value of needed services and they allow all resources - whether new or existing - to compete to meet those needs. Effective markets also enable individual resources to make informed decisions, minimizing unnecessary costs and risks.
What are the key challenges and opportunities that you see for women as leaders? Based on your positions in private companies and then a government agency in the same industry, are the challenges different? Have these challenges changed, whether over time or in your changing roles? Are there are any challenges or opportunities that you think are more critical or relevant in the context of the energy sector?
I think that the challenges are the same in both the public and private sector - and I have walked a mile in both sets of shoes.   Especially now, we live in a highly-skilled, highly-educated and competitive world. Technical or single set skills are not enough anymore - we need to be commercial, legal, technical, strategic and interpersonal. We need to be able to read a set of financial statements as well as how to prepare for witness training.
As a member of the Executive Management team of the IESO, what advice do you have for a woman starting her career in the energy sector?
I generally point to four specific principles when giving advice to women entering the sector.
First, never be fearful of getting your hands dirty and getting out to understand the true operations of the business - experience at the operational level can only enhance your uniqueness, knowledge base, skill sets and problem solving abilities.
Second, in this incredibly competitive global world, mobility and flexibility can be key qualities that demonstrate that you thrive on change and growth.
Third, speak up! Challenge assumptions, push back and be persistent. It's to no one's advantage to simply tell them what they want to hear. Also, be vocal about your interests - you, and only you, are in charge of your career. That said, having supportive family and mentorship relationships are essential to success - it is tough, if not impossible, to do it on your own.
Finally, have the right attitude. Stay focused, believe in yourself, project confidence and work hard toward your goals. Your attitude will power you through it and, ultimately, if you excel at what you do, you will be noticed.