Powerful Women: Helga Reidel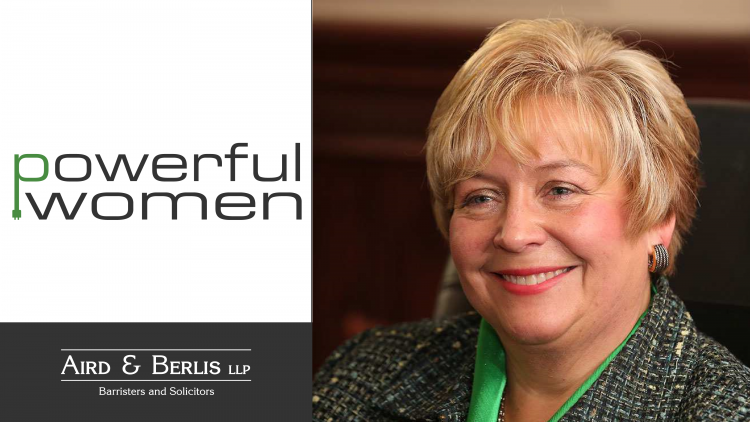 This week our Powerful Women series profiles Helga Reidel, President and CEO of EnWin Utilities Ltd. Helga discusses the need for creative management strategies in navigating the ever-changing technological, regulatory and consumer landscapes inhabited by LDCs. She also highlights the important role mentors have played in her success, and stresses the importance of communication skills and flexibility to be successful in the industry.
How did you originally get involved in the energy sector?
My first experience in this sector occurred in 2001 when I was employed by the City of Windsor as Director of Internal Audit and Consulting Services. At that time, I was asked to lead, on behalf of the municipality, the initial asset transfer of the City's electricity and water assets to the separate corporations that are now known as the EnWin Group of Companies. Eventually I became the Chief Administrative Officer (CAO)/ City Manager for the City of Windsor. The City is the sole shareholder of EnWin's holding company, Windsor Canada Utilities Ltd., and consequently the parent company to the EnWin Group of Companies. In my now former role as CAO, I was the liaison to my predecessor here at EnWin and we worked together to resolve issues of mutual concern. Through that process and thanks to the communication efforts of the management teams at the City and at EnWin, I was able to obtain and maintain insight and knowledge of the issues and events in this highly-regulated sector. When my contract term at the city ended around the same time as the former EnWin CEO's contract was concluded, it seemed an opportune time to see if I could make a difference in this sector and reinvent my career. I was fortunate to have been provided that opportunity by the four Boards of Directors of the EnWin companies. It has been an amazing first year thus far. I have found the staff very knowledgeable and very welcoming and my colleagues across Ontario have shown themselves to be team players and most willing to collaborate on emerging issues.
What do you see as the key challenges facing EnWin and other utilities today and going forward?
One of the biggest challenges facing EnWin is keeping pace with changing technology, both in regard to capital renewal of our plant as well as in the emerging area of cybersecurity, while at the same time maintaining the level of our distribution rates. Additionally, the pace of provincial change from the OEB, the Ministry of Energy and the Ministry of Climate Change is rapid, holds significant impact, and is seemingly unending. Windsor has just recently emerged from an extremely challenging economic time period. While we now have the good news that the city has moved from having the highest unemployment rate in Canada to one of lowest unemployment rates, our memories of the recent challenges will not fade quickly and so there exists a strong motivation on the part of our board and management to hold the line on costs for the benefit of our customers. This will result in the need for continued creative management strategies to achieve those goals. Another big concern for EnWin is maintaining a positive local image as a trusted service provider in light of the perceived negative public opinion surrounding the cost of power. Our employees work hard and go the extra mile for our residents and the jobs they do can, in some cases, be considered "high risk." Unfortunately, this is not always recognized due to external factors. I am not complaining about this as there are challenges in all industry sectors. This just happens to be one of our challenges. Finally, I believe that the very obvious provincial vision toward fewer Local Distribution Companies has created confusion and added to an already challenging work environment for the many people employed in this sector.
What are the key challenges and opportunities that you see for women as leaders?
It is a challenge, and simultaneously an opportunity, for women wanting to advance to leadership roles to seek out mentors, both male and female, who can provide the much needed assistance to help women move along their career path. Since women were not often found in the leadership roles within the various industry sectors I worked in, I found that my mentors were most often men. I also found that they were very willing and able to provide the guidance and advice I needed to move my career forward. Although hard work is involved, it gets noticed and it leads to those mentorship opportunities. It is really great to see that government is starting to emphasize the need for women in management and also at the boardroom table. I think that this will lead to future opportunities for women to advance in leadership roles at all levels and in all sectors.
As a President and CEO in this industry, what advice do you have for a woman starting her career in the energy sector?
Regardless of your field of study or experience, the most important workplace skill is the ability to communicate clearly and concisely, and so you should find a way to hone your written and verbal communication skills. I also believe women need to be very flexible and ready for workplace change, which is happening at an ever increasing pace. Finally, my advice for women is to work hard and do not be afraid to take a few calculated risks in your career. And by that I mean, don't be afraid to change directions to gain valuable experience.