Modernizing Hearings – Facilitating Public Engagement in Decision Making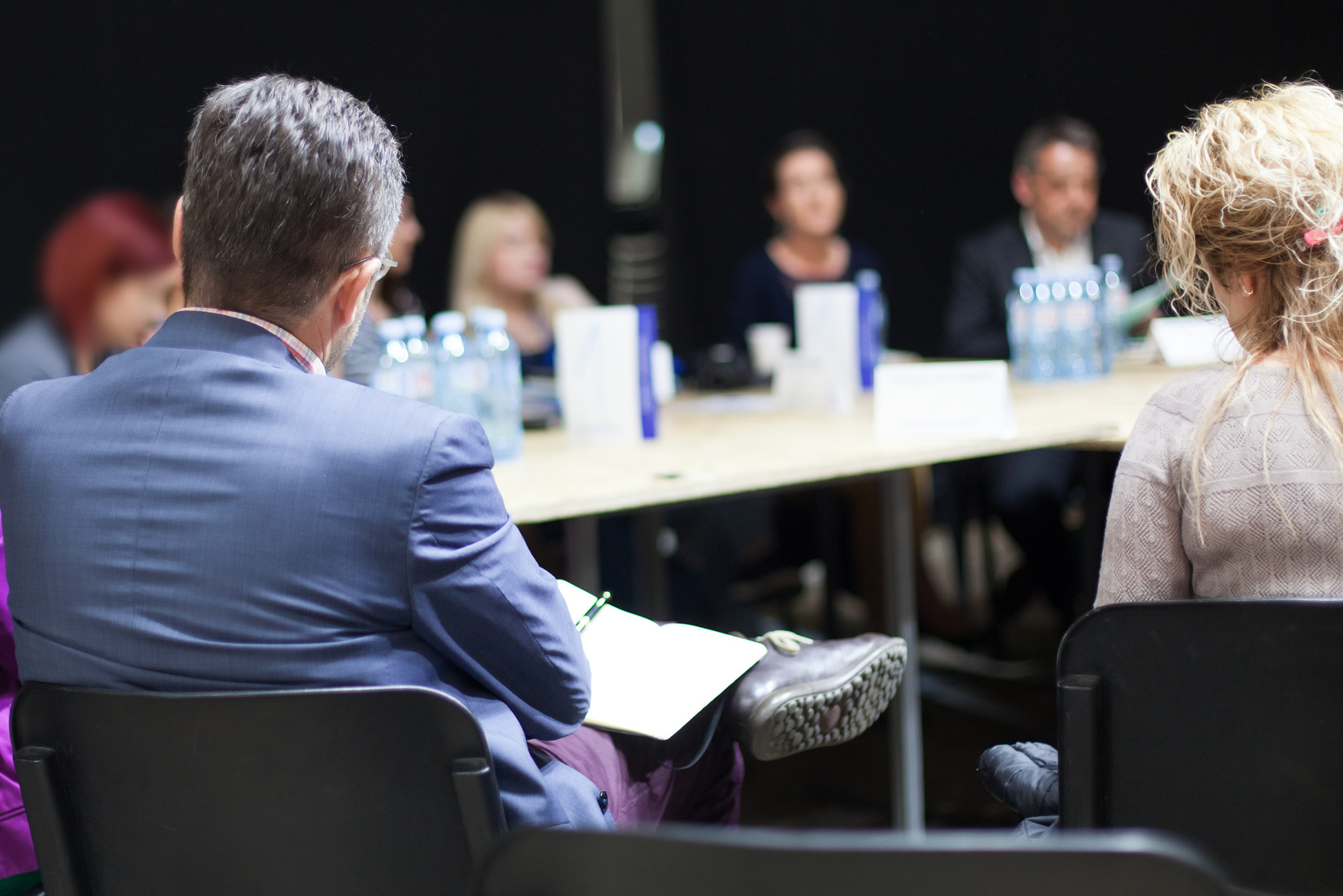 On May 9, 2017, a panel titled "Modernizing Hearings – Facilitating Public Engagement in Decision Making" was presented at the 2017 CAMPUT Conference. The question discussed by the panel was how to address changes in public expectations in the face of important issues such as climate change, local impact of energy projects and rights of Indigenous peoples. The panelists spoke to their personal experience around the issues raised by this question.
As a preliminary item, the moderator of the panel (Michael Cleland of the Positive Energy Program at the University of Ottawa) noted that current regulatory and policy approaches are not well-aligned with meeting emerging new challenges. Confusion arises because it's not always clear who should make decisions about energy issues – there are local and higher-level impacts and many levels of authority (local, provincial and federal) want to be involved. Beyond these issues, there is also the question of how to make decisions – determining what level of engagement and information required is key. The fundamental concern is that the decisions are not accepted as legitimate when the perception is that they are made without adequate information and consultation, and where they do not line up with existing policy (often because it does not exist).
Peter Watson, the Chair and CEO of the National Energy Board (NEB), focused on the challenges with facilitating public participation in decision-making processes, with reference to recent experience at the NEB. He began by noting the immense level of public interest in large-scale long-lasting pipeline projects, including local, environmental and Indigenous groups. There is much more demand for involvement in hearing processes than in the past. To address this, the NEB has sought to innovate and add to past processes, including through allowing Indigenous peoples to share traditional knowledge, expanding the public comment process and allowing "automatic standing" to some groups. This is meant to expand opportunities for people who have previously found it challenging to participate in hearing processes. With this evolution though, the NEB has also heard that interested parties want to be involved earlier in the processes (at the planning stage for projects) and in the long-term monitoring and oversight of the completed projects. As explained, members of the public want to be engaged in decision-making and working collaboratively with proponents and the regulator to make sure that their interests are understood and respected at every stage of the project, from design and approval to operation. Mr. Watson noted that making fundamental changes to the way that decision-making processes are conducted requires changes in the systems used by the NEB. He then highlighted that this is a question of government policy and direction. To that end, Mr. Watson underlined the importance of having the government reaffirm the role and importance of the NEB in making decisions that take issues such as climate change and rights of Indigenous peoples into account. Where the government provides "transparent policy direction," then the public can have faith and confidence in the decisions the NEB makes in response. As a key point, Mr. Watson highlighted that the reviews that are currently underway to "modernize" the NEB (described in earlier posts here and here) are "critical" to enhancing and reinforcing public confidence in the work and decisions of the NEB.
Rob Powelson, the Chair of the National Association of Regulatory Utility Commissioners (NARUC) in the United States, spoke about transparency in the public hearing process in the United States. He noted that poorly-defined mandates and conflicting goals for regulators leave their decisions under attack by the public, the government and even the courts, and that this is an issue in both the United States and Canada. This issue contributes to more combative hearing processes and ever-increasing expectations from the public. One way that this can be ameliorated is through better and more frequent communications with customers, both from utilities and regulators, as customers want real-time information. Another key is to find broader ways to solicit and consider public input in ways that are more accessible, such as teleconference attendances for members of the public, streaming public processes online and (as is the case for the NEB) hearings in affected communities.
Paul Cassidy, an environmental lawyer based in Vancouver, spoke about his experience acting on behalf of project proponents seeking regulatory approvals. The context for his comments was to respond to the growing expectations of a wide range of groups to be able to participate in project approval processes. Mr. Cassidy spoke about his experience with very long hearings, and the way that they can become unwieldy and expensive. He sounded a note of caution for those who wish to expand the opportunities and scope of public participation in future processes – where such participation is unfettered, the hearing process can become unmanageable. Mr. Cassidy then looked at the question of "who decides" on a project approval. There is great debate about whether it is necessary to obtain "social licence" from local affected groups and, if so, whether there should be local approval for projects in addition to high-level approval from federal and provincial regulators. In Mr. Cassidy's view, requiring additional permissions beyond the legally-mandated project approval from the federal (or provincial) regulator may violate the rule of law (and certainly imposes uncertainty). That is not to say that local concerns should be ignored, only that the local communities ought not to be seen to have a veto by withholding "social licence."
The panel finished by addressing questions from CAMPUT delegates. A key message was that there is a need for "informed reform" to the regulatory system in order to enhance public confidence and participation.