Federal Government Issues Discussion Paper About Modernizing Energy Project Review Processes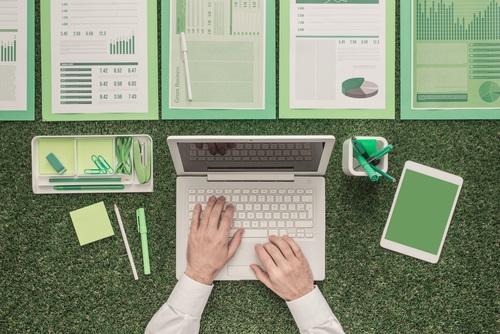 On June 29, 2017, the Federal Government released a Discussion Paper on Environmental and Regulatory Reviews. As set out in its "Purpose" statement, the Discussion Paper "outlines the changes that the Government is considering for Canada's environmental assessment and regulatory processes that will: regain public trust; protect the environment; advance reconciliation with Indigenous peoples; and ensure good projects go ahead and resources get to market."
The publication of the Discussion Paper is the next step in the Government's plan to update and legitimize the environmental and regulatory processes for energy project reviews. As we previously explained, part of this process is aimed at "modernizing" the National Energy Board (NEB) "to ensure its composition reflects regional views and has sufficient expertise in such fields as environmental science, community development, and Indigenous traditional knowledge."
The Discussion Paper follows the May 2017 report from the Expert Panel on the Modernization of the NEB, titled "Forward, Together: Enabling Canada's Clean, Safe and Secure Energy Future" (the NEB Modernization Expert Panel Report). As we explained in an earlier post, the NEB Modernization Expert Panel Report recommended (among other things) that the NEB be divided into two agencies: 1) a new Canadian Energy Information Agency (CEIA), and 2) a Canadian Energy Transmission Commission (CETC), and that the CETC should undertake a more rigorous (and more lengthy) process for approval of projects of "national consequence." For projects deemed to be in the national interest (according to Cabinet), there would be a joint hearing by a five-person panel of the CETC and the Canadian Environmental Assessment Agency (CEA) who would consider all of the things required to ensure that the proposed regulated activity can and will be conducted safely, and securely. The joint panel would make any approval determinations necessary for a project to proceed.
The approach set out in the Discussion Paper is somewhat different from the NEB Modernization Expert Panel Report. One reason for this is that the Discussion Paper is broader, and looks at changes to the Fisheries Act and the environmental assessment process (which were the subject of a separate Environmental Assessment Expert Panel Report), along with changes to the NEB. A key difference from the recommendations in the NEB Modernization Expert Panel Report is that the Government's Discussion Paper appears to reserve to Cabinet the determination about whether major projects (referred to as "designated projects") should be approved/proceed. However, there are also points of agreement, such as the focus on encouraging and enabling greater consultation and public participation in the project review process.
Members of the public are invited to comment on the Discussion Paper until August 28, 2017. The legislative amendments to support changes to federal environmental assessment and regulatory processes are expected before the end of the year.